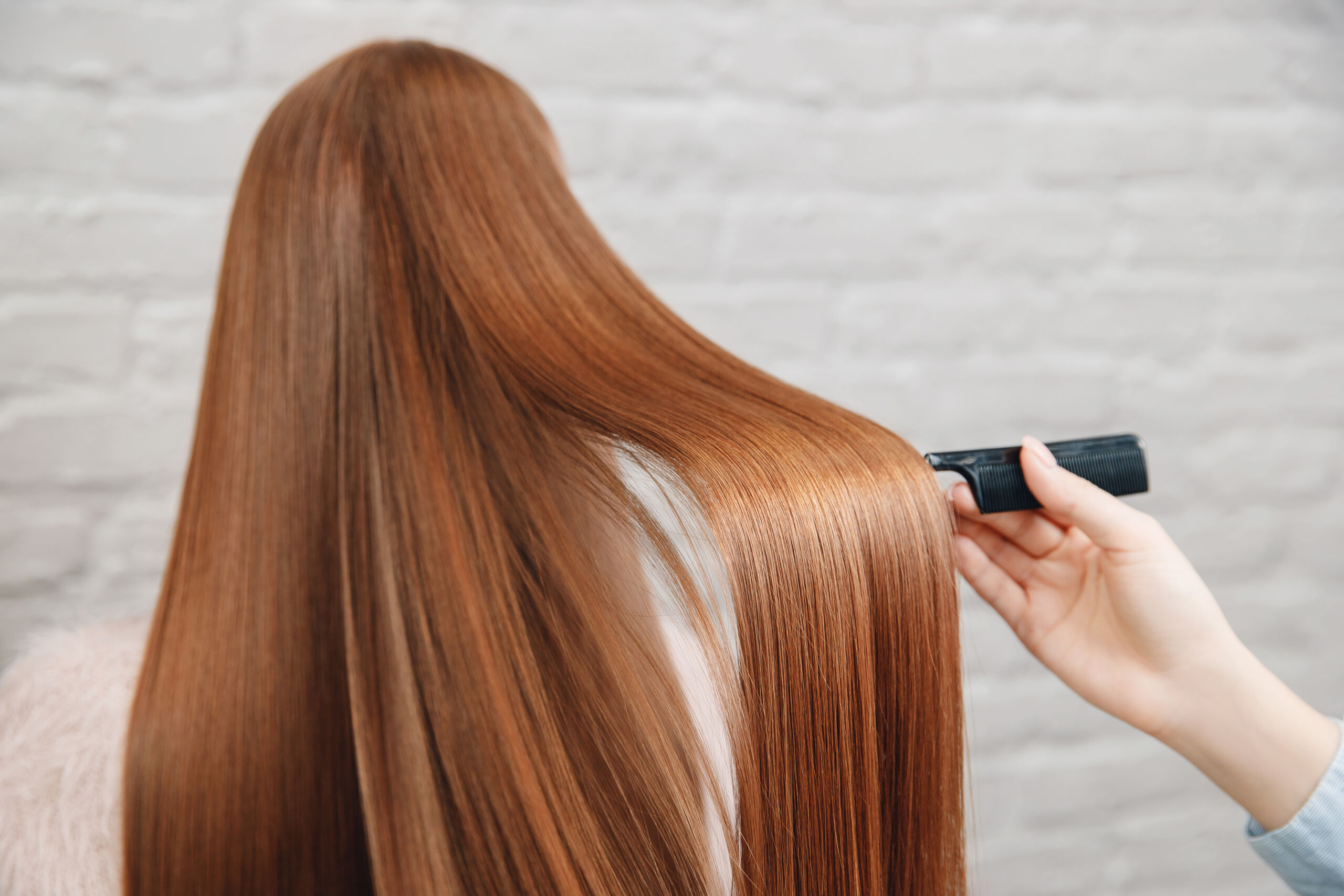 Step-by-step keratin hair straightening
If you'd like to wake up every day to straight hair without using hair straighteners or hair dryers, keratin hair straightening treatments are the best option to turn this dream into reality. We at Montibello would like to share with you the keys to do it successfully.
Professional keratin hair straightening kit
Keratin is a protein that's naturally found in your body, such as in your hair and nails, which provides strength and flexibility. When you undergo a keratin hair straightening treatment, you're providing hair with strength, nourishment and shine, aside from frizz-free permanent hair straightening that lasts from 3 to 6 months.
The most important thing to remember is that this treatment should be done by a professional to ensure that hair is in good condition and you get the desired results. Montibello has the professional line MORPHOSSE; it's sulphate free and ensures long-term hair straightening. You can look up the salons that carry our products using the store locator.
First step
As with most treatments, it starts off by getting hair ready. To this end, the professional uses a specific shampoo such as MORPHOSSE PRE-TREATMENT SHAMPOO. Formulated with Oleo Keratin Technology, it combines three elements:
GLX, a powerful natural hydroxy acid found in green fruits. It nourishes and restores the hair shaft and keeps hair straightened for longer.
Natural keratin that's been specially adapted to integrate into hair. It replenishes the gaps in keratin chains and makes the hair shaft more resistant.
Argan oil rich in vitamin E and Omega-6 essential fatty oils. It nourishes and protects hair, adding shine and softness.
Second step
It consists in applying the permanent hair straightening lotion: MORPHOSSE ACTIVE LOTION. The process starts at the nape of the neck by applying the product 5mm from the scalp and spreading it evenly to the mid-lengths and ends.
It's necessary to leave it on – without applying any heat – for 20 minutes in natural hair and 10 minutes in colour-treated hair. Using a fine-toothed comb, the professional will remove any excess product from hair and will dry hair by setting the hair dryer on medium heat at maximum air speed. Next, they'll work the hair straightener through fine strands seven to ten times, starting at the nape again until they've done the whole head of hair. They'll leave the hair to rest for five minutes before rinsing it out.
Third and last step
The professional will towel-dry hair and then finish by applying a conditioning mask to nourish and hydrate hair. CONDITIONING MASK has natural keratin and argan oil among its ingredients.
To ensure that the benefits of this treatment last as long as possible, we recommend washing hair with MORPHOSSE POST-TREATMENT SHAMPOO and paying your salon a visit regularly to get professional maintenance.
What are you waiting for to flaunt permanently straightened hair that looks absolutely perfect?
Subscribe to our Newsletter