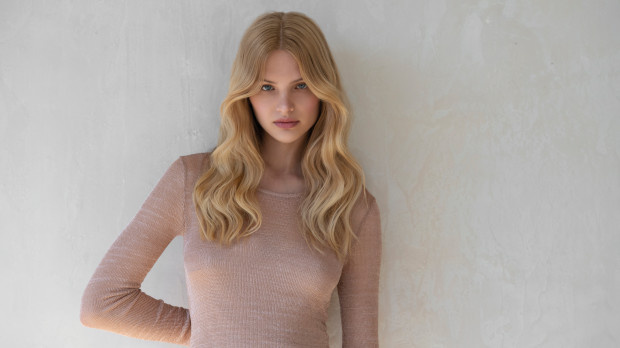 The three autumn hair care essentials
The arrival of autumn means bidding the warmth of summer goodbye and welcoming a colder and more humid climate. Frizz, breakage and seasonal hair loss are just some of the hair problems that tend to appear with the new season, but… there's no need to panic just yet! We've got the three hair care essentials for strong, healthy and hydrated hair in autumn.
According to Susana Serrat, Montibello's Education Manager, "In autumn, it's absolutely essential for hair to recover from summer damage. The key lies in finding the right products for each need in order to bring back lost health and beauty".
Aside from professional treatments that you can have done at hairdressing salons, choosing at-home products most suited to your needs is essential to keeping hair healthy.
1. Stopping hair loss
To keep seasonal hair loss from getting out of hand, it's important to apply treatments to fight it. TREAT NATURTECH Hair-Loss Control Cryoactive is Montibello's anti-hair loss range which is designed to fight it. Its formulation is rich in carbohydrates, proteins, vitamins, trace elements and activating, regulatory and protective metabolites that activate and invigorate the hair follicle, effectively slowing down hair loss, thus making it possible to:
Reduce hair loss by improving the anchoring of hair to the scalp.
Stimulate the scalp and boost the supply of nutrients.
Regulate sebum secretion, hydrate and restructure the hair shaft.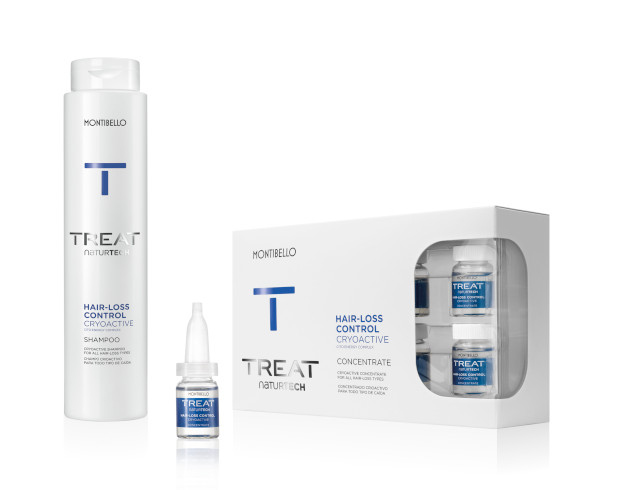 The range includes:
Treat Naturtech Hair-Loss Control Cryoactive Shampoo: gently cleanses hair while revitalising and strengthening it from roots to ends. Its refreshing action stimulates the scalp. The outcome? Soft and shiny hair, and a healthy and soothed scalp.
Treat Naturtech Hair-Loss Control Cryoactive Treatment Concentrate: an intensive scalp treatment formulated to repair, invigorate and stimulate hair follicles. It stops hair loss while moisturising and balancing the scalp. It contains 20 7ml phials. No rinsing required.
2. Goodbye frizz
As Imanol Oliver, manager of Oliver Estilistas in Cartagena (Murcia) explains, "Frizz is one of the most common hair issues out there, causing plenty of headaches. Rainy days can be a complete nightmare for most women, regardless of whether they have curly, straight or wavy hair. Most of the time, it's hard to get a grip on this problem".
The solution? Cosmic is a long-lasting anti-frizz treatment that eliminates frizz, leaving hair soft, tamed and shiny for up to 72 hours. Its formula contains 94% ingredients of natural origin.
Directions for use:
Separate damp hair into sections and generously apply the product.  Activate its Humidity Repellent Technology with the heat of the hair dryer and style hair. Use a hair straightener if needed. It can be reapplied at the end to increase protection and frizz control.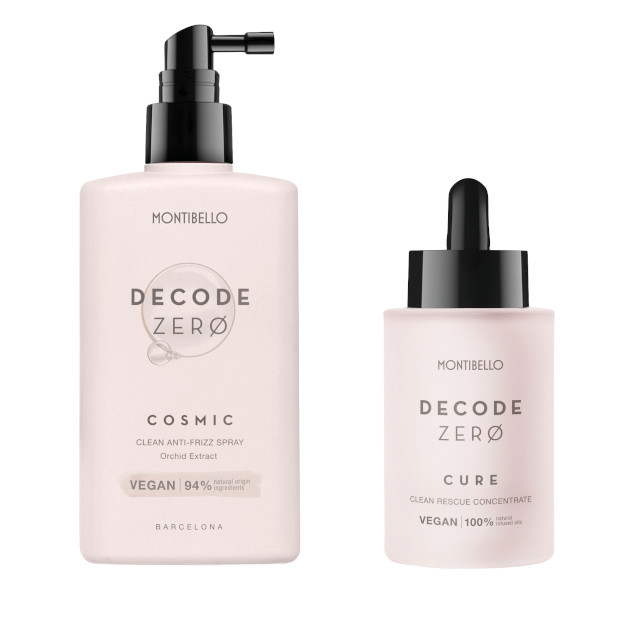 3. The definitive cure for healthy hair
Has summer taken a toll on your hair? The summer holidays generally leave you with dry, dull and lacklustre hair.
"Now, you can get strong, healthy hair, without split ends with Cure, the ultimate cure for nourished, soft and radiant locks. This intensive treatment restores, revives and strengthens a weakened hair structure", explains Mayte Garrote, manager of Different Estilistas in Zamora.
Its three natural infused oils increase the hair's moisture levels fivefold. Formula with 100% natural infused oils.
Directions for use:
Use a pea-sized amount for medium-length hair and double that for long hair. Apply to the mid-lengths and ends of damp and/or dry hair and style hair. An ultra-light formula designed to be reapplied as often as needed.
Apply it to all hair types:
As a hair primer before blow-drying, to nourish hair, add shine and seal the cuticle.
To reduce the time needed to blow-dry hair and make it easier.
To lock in styles by sealing ends, making hair soft and look natural.
Subscribe to our Newsletter