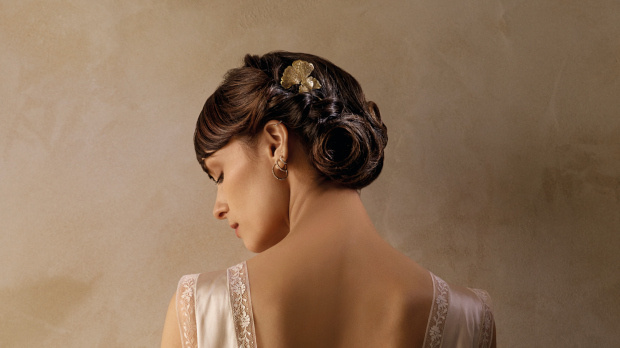 The invisible texturising spray for your special events
Weddings and celebrations are back with a vengeance. And hair plays a crucial role in these types of events. We'd like to present a must-have to get natural-looking results with an invisible finish that will be the prevailing trend at events in spring/summer 2022.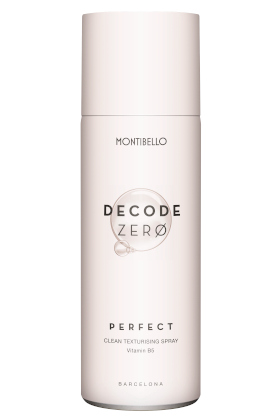 We're talking about Decode Zero Perfect, which is the clean and natural alternative to hairspray and dry shampoo. It's a texturising and refreshing spray designed to give hair that natural bounce without weighing it down or getting it dirty. It instantly holds the style and adds volume.
Perfect is part of Decode Zero, a range of pure invisible hair styling products which treats hair with 90% ingredients of natural origin.
What's more, it's so simple to use, which is why it's such a practical product – simply perfect for those who want the most natural look in the least amount of time.
"Bob, long bangs, waves… Whatever the style you want, you can make it look flawlessly natural with Decode Zero Perfect. This product, with its long-lasting invisible finish, lets you create the hottest natural looks right now", explains Ziortza Zarauza, Education Manager at Centro Beta in San Sebastián. Whatever the style you want, you can make it look flawlessly natural with Decode Zero Perfect.
Through clean chemistry, its ingredients have been carefully selected bearing in mind their purity and performance, prioritising the use of non-synthetic plant extracts and natural active ingredients such as essential oils. Decode Zero Perfect has been formulated with Provitamin B5, which acts as a barrier to shield all hair types without making hair sticky or dirty and without any additives.
How do you apply it?
It's very simple to use: shake well and spray onto dry hair 3–6 times to shape it. It can be applied as many times as necessary without weighing hair down.
Its benefits?
It gives hair that natural bounce and body.
It gives lightweight and invisible hold.
It adds texture and volume.
It leaves hair feeling fresh and clean.
It can be completely removed by brushing.
Subscribe to our Newsletter