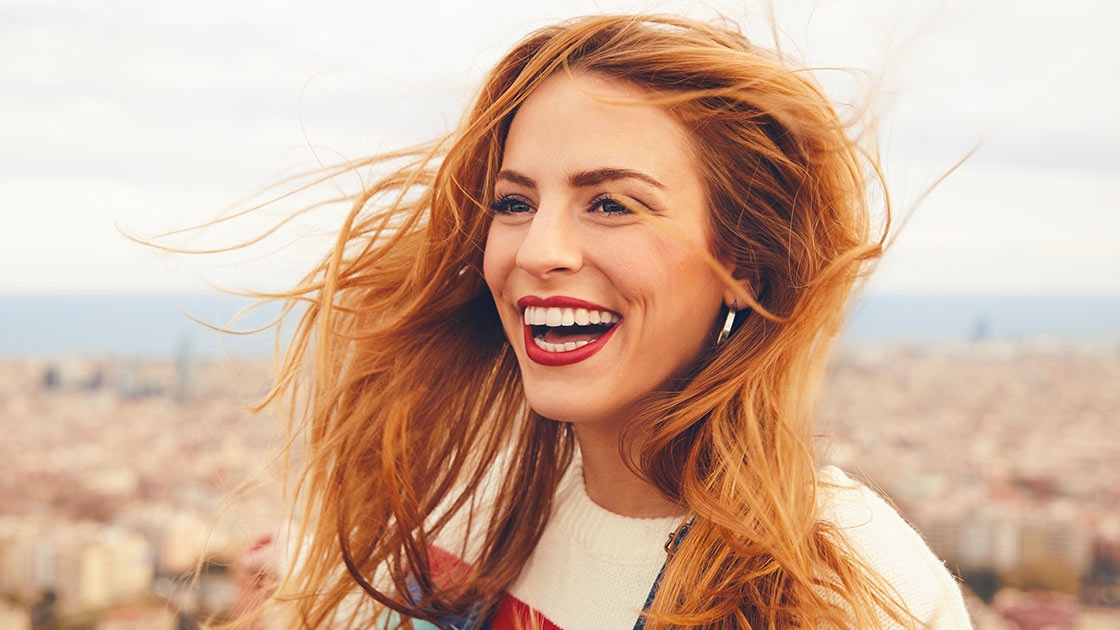 How to get those coppery locks you've been dying for
If you're tired of seeing your hair always looking the same and you're ready for a change to make you look even more beautiful, why don't you give a shade that's been on trend for years a try? It's the colour copper.
The shade of copper is the result of mixing red and orange. Coppery brown tresses are often synonymous with personality, although it's true that proper maintenance is required so they don't look dull. The upside to copper? It's a colour that's relatively easy to achieve and maintain, which is why it's been in vogue since 2021. And it goes without saying that our latest collection Ceramics Collection SS22 has it.
Who looks good with coppery hair?
Copper is now one of the most sought-after hair colours. This is because it's extremely flattering for all skin types, given its broad range of hues. For lighter skin tones, it's better to go for a more natural shade, with subtle hues of brown and gold. For darker skin tones, it's advisable to choose purer or more vibrant shades of copper to illuminate the face.
You can combine different hues and levels in the same mane of hair to get the depth and movement of natural hair. To do this, you'll have to apply colour directly to light hair. For dark hair, you'll have to lighten hair first before applying the chosen colours.
Within the range of copper shades, you'll find natural copper, coppery brown, golden copper or intense copper. Among all the products that can help you get the coppery tresses you want, we recommend Dénuée, the range of ammonia-free permanent hair colour that treats hair and delivers either even hair colour from roots to ends or intense highlights.
Dénuée is the first and only water-based, ammonia-free hair dye that delivers the colour and shine of natural hair. It's a new range of hair dyes which offers superior colouring services thanks to the revolutionary AQUAGEL technology to get the most natural-looking results.
Remember to be mindful of its care as well. The best thing to do would be to use a colour-depositing shampoo for hair with copper highlights. Once you begin using it, you'll see how your new colour lasts so much longer. There's the COLOUR PROTECT range or the COPPER REFLECT shampoo – both from the TREAT NATURTECH line by Montibello.
Dare to give copper hair a try?
Subscribe to our Newsletter