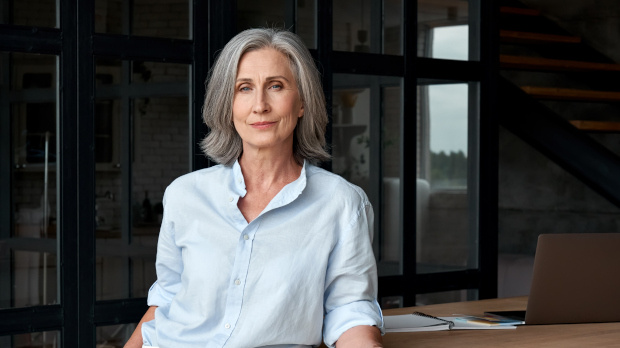 Grey Melting: the perfect service for those who want to flaunt their natural grey locks while looking great
Going grey is becoming more and more popular among men and women alike across all ages. Discover Grey Melting!
There's no doubt about it – whether in street style, catwalks or the red carpet – grey hair is here to stay! During the last edition of the Cannes festival, Andie MacDowell drew all eyes to her by embracing her natural hair colour.
Nevertheless, owning your natural hair colour doesn't mean not caring for it at the salon or at home to keep the colour looking great and keeping your hair healthy and strong.
If you want your stylist to colour your hair to cover your grey hair, you can go for a permanent colour treatment such as Dénuée by Montibello, which – aside from adding colour – also treats hair from the inside out, delivering 100% natural-looking results.
Once you make the decision to stop colouring your hair, it's a good idea to go for other options that help you enhance your grey hair while still looking absolutely gorgeous.
Grey hair is now in style
Grey hair can look very attractive and flattering, provided you care for it in such a way as to keep unwanted yellow undertones from appearing as well as minimise wear and tear to hair and its thinning, which is quite common in mature hair.
To get natural-looking multi-tonal results in grey hair, éclat from Montibello is the best option for you.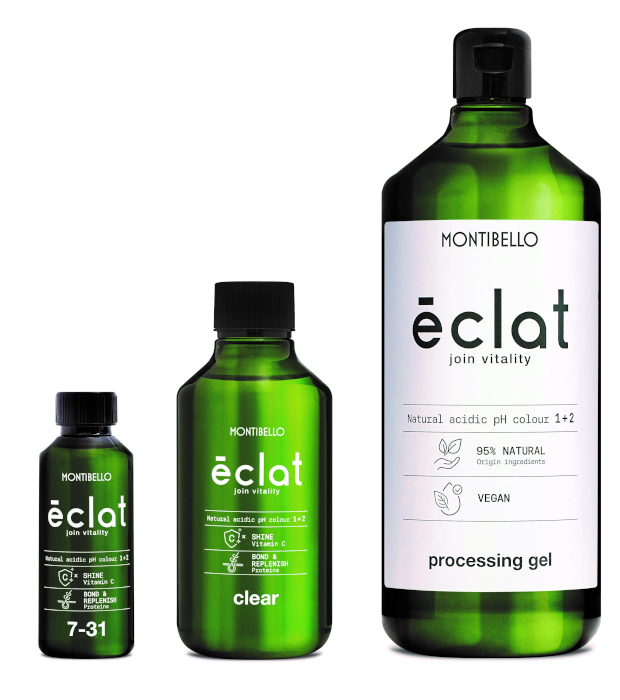 It's an acidic demi-permanent hair colour which – thanks to the Tech Bonder technology, its plant-based proteins and Vitamin C – adds shine, hydration and vitality to hair and, if you wish, a layer of colour that lasts 15 to 25 shampoos.
As Gema Manzano, a member of the Montibello Hair Education Team explains, "It's the perfect tool for everyone who wants to own their grey hair, adding an infinite number of grey facets, enriching their natural hair colour with no commitment, as éclat doesn't create roots since it neither lightens nor changes the hair's natural colour. What's more, if you don't wish to apply any colour, éclat provides sublime shine and treats hair from the inside out thanks to its proteins and Vitamin C, refilling the hair shaft".
Grey Melting: this season's hottest trend
Is it possible to go grey while still applying hair colour? The answer is yes. éclat makes it possible to create a colour gradient that enhances the natural appearance of grey and/or white hair with delicate and subtle results.
Within the range of éclat shades, depending on your needs, you can choose among:
– Shades of intense and deep grey, such as the 5-11 shade to add more colour to grey hair and create intense silver hair.
– Light grey, such as the 8-12 or 9-21 shades, for the most natural-looking results, with subtle grey hair.
– Softer shades to neutralise, using the 10-2 or 10-12 shades, yellow undertones that emerge after exposure to the sun or due to pollution that sticks to the hair shaft can be corrected, leaving stunning white hair.
Mia Casal, a member of the Montibello Hair Education Team explains, "We'll create a layer of colour in hair, enhancing the grey and pearl shades in grey hair while treating it inside and out to deliver stronger, healthier hair".
Ultimately, having a Grey Melting done consists in creating the perfect blend with multi-faceted pearlescent grey while preserving the natural shade that, after about 15–25 shampoos, will go back to its original colour.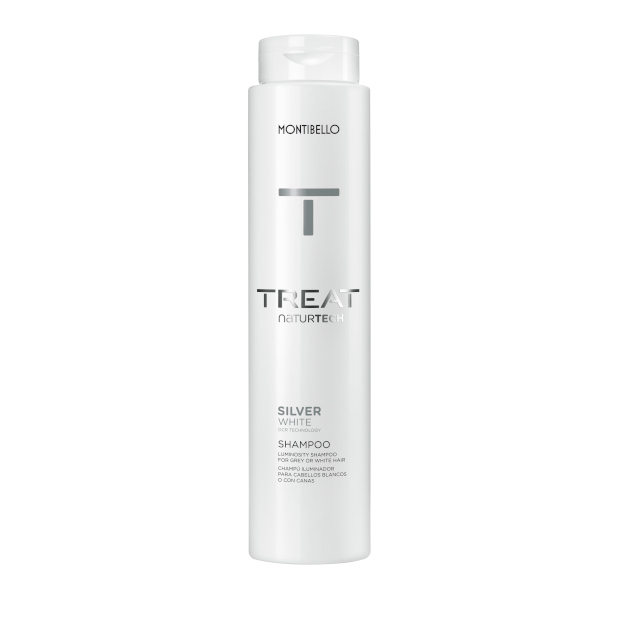 Once the éclat Grey Melting service has been done at the salon, we suggest maintaining it at home using TREAT NATURTECH BEAUTY BAINS SILVER WHITE, a shampoo that provides a cleansing bath for white or grey hair to keep éclat's results looking gorgeous for longer. What's more, it conditions and treats hair to instantly bring back its vibrancy and shine.
In short, it's now possible to have beautiful, well-groomed grey hair. Follow our recommendations and flaunt your natural hair looking its best!
Subscribe to our Newsletter