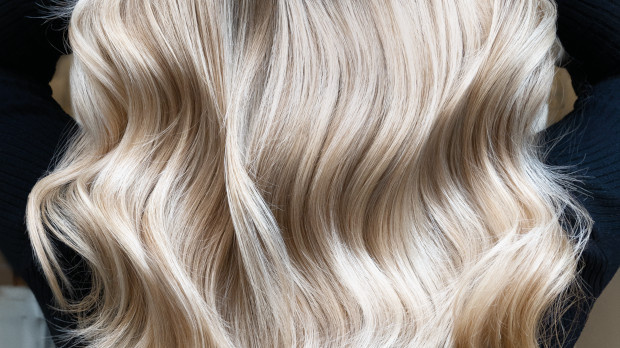 Fans of the perfect shade of blonde
The hair colour par excellence. The most-searched on Google and the most in-demand at the hairdressing salons. We're talking about blonde. Today, we'll share with you the secrets to get that perfect shade of blonde that will definitely turn heads.
The skin tone is key
The first step, according to Mercedes Sastre, manager of the 3K Peluqueros salon in Madrid, is "to choose the shade bearing in mind the skin tone".
Skin with cool undertones (fair skin and blue, green or honey-coloured eyes) go better with dark blonde. Light eyes go well with ash, lightest or strawberry blonde.
"Hair colour should never be too similar to skin tone, otherwise facial features could be lost. It's important to emphasise both the face and the eye colour", explains Mercedes Sastre.
Let's take a look at which shades are more flattering for each skin type:
Fair skin and skin with peach undertones: there's no doubt that the shade that suits this skin type best is Nordic or lightest blonde.
Skin with yellow undertones: cool tones go very well with this skin type, as they provide a contrast against the warmth of the skin.
Olive skin: there's no doubt that balayage is the technique that suits this face type best.
Dark skin: for this skin type, a dark blonde around the face would work best, as it'll enhance the skin tone, framing the face.
Heed advice from your trusted professional
Oftentimes, you don't have the same vision as the hairdresser and you run the risk of leaving the salon with a colour or haircut that's completely different from what you had in mind when you went in. It's very important for you to talk to your colourist for as long as necessary, explaining exactly what you want, what your daily haircare routine is like, how often you can visit the salon to give your colour a refresh, etc. It's also crucial for you to take some sample images of the shade of blonde that you like (and what you don't like). This way, the professional will be better able to work out the colour that's perfect for you.
Be patient
There are times when it's not possible to achieve the exact shade of blonde you want in a single session. Depending on your base colour, the hair dyes or highlights you've had over the past six months and the final shade of blonde you want to get, you may have to spend several hours at the salon and sometimes, you may not get the final shade in just one appointment, but instead two. And if your colourist tells you to first do a strand test, listen to them! Otherwise, you run the risk of damaging your tresses and having to forget about changing into a blonde or – even worse – getting a radical haircut because your hair's become sensitive.
Sublime blondes with éclat
The perfect shade of blonde with outstanding shine? Now, you can get it with éclat, the acidic demi-permanent hair dye with vitamin C and proteins. We'll show you how to get different shades of blonde using Montibello's acidic hair dye.
•    Champagne Blonde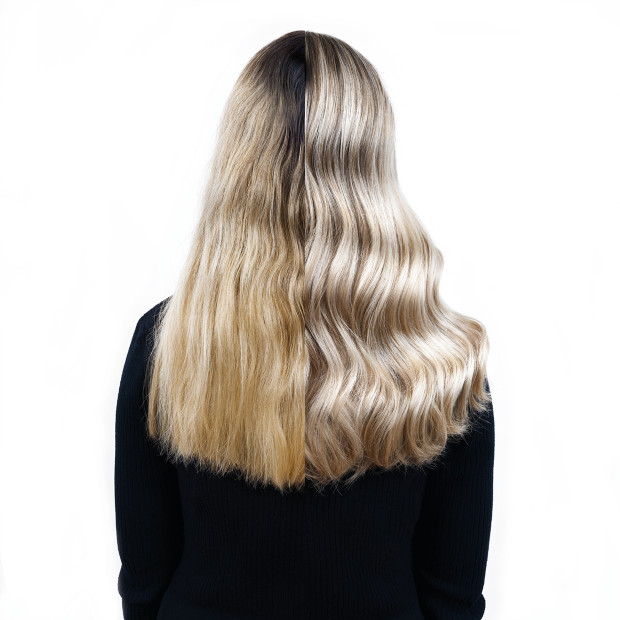 Before:
-Hair with unwanted yellow undertones.
-Dehydrated and matt.
After:
-Sharp-looking champagne blonde.
-Neutralised and revitalised hair with sublime shine.
Shade of éclat used: 10-12
•    Nordic Blonde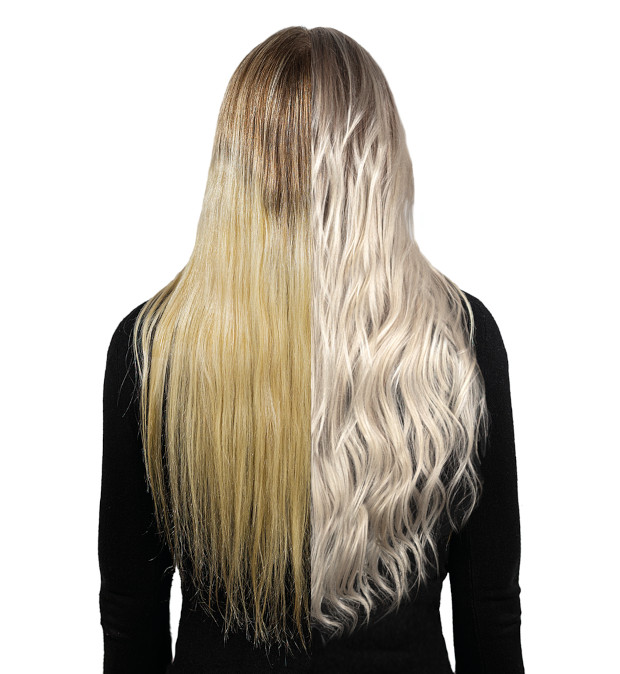 Before:
-Overgrown dark roots.
-Lightened ends.
After:
-Nordic lightest blonde with shadow roots that look so natural.
-Stronger and shinier hair.
Shade of éclat used: 10-12
•    Natural Cream Blonde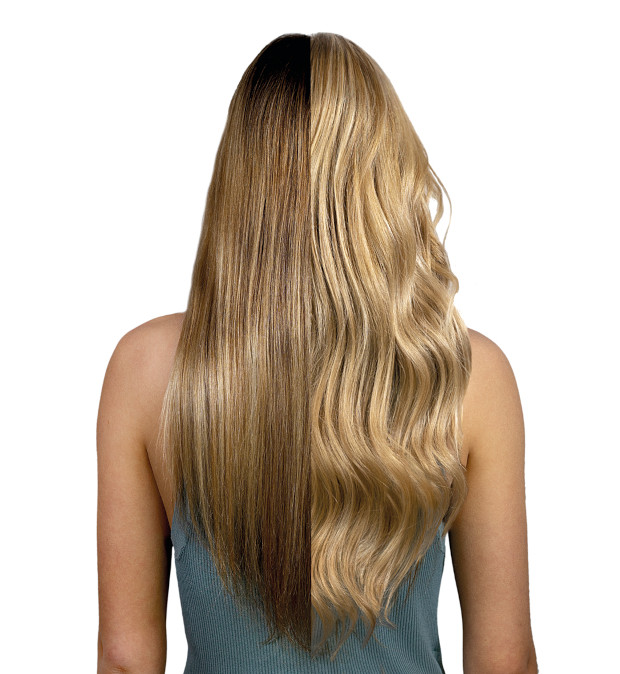 Before:
-Colour-treated hair with streaks of highlights.
-Dull, lifeless hair.
After:
-Natural cream blonde.
-Renewed hair with greater volume and contrast.
Shade of éclat used: 10-3
•    Peach Blonde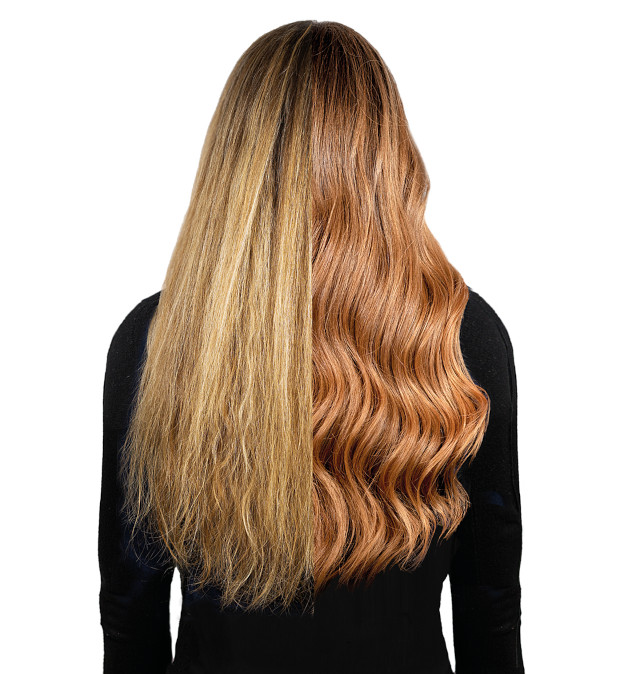 Before:
-Hair with a large number of highlights and highly porous.
-Damaged ends.
After:
-Shiny peach blonde with amazing richness of colour.
-Sealed and defined ends.
Shade of éclat used: 10-4
Care for your new hair colour at home
Blonde hair calls for some specific maintenance to care for it, so you'll need to be on board with doing it to keep your locks looking perfect. When you lighten your hair, it becomes more porous, making it more vulnerable to changes in colour, pollution, the lack of moisture and UV rays. This basically means that hair becomes drier and could turn orange. To prevent this from happening, it's important for you to use a special shampoo for blonde hair – which usually includes purple pigments to keep the colour from fading – or one that's sulphate free, as sulphates wash out colour, and a specific hair mask.
Subscribe to our Newsletter