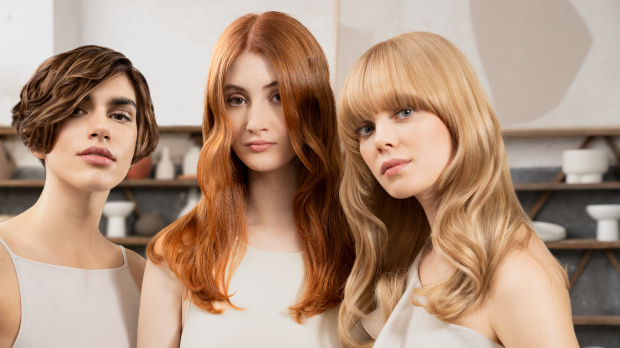 Ceramics Collection, the haircut and hair colour trends for this spring/summer
The return to what's natural and the value of what's done by hand are two haircut and hair colour trends that are gaining ground in 2022 and are reflected in the latest Montibello collection for spring/summer.
The Ceramics Collection SS22 is a veritable revolution in hair colour, bringing two worlds – ceramics and hairdressing – together to connect earth and nature to bring the utmost warmth to hair.
Montibello Ceramics Collection SS22 is a fresh and vibrant collection with soft and intense colours such as terracotta brown, luminous blonde and vibrant copper. Warmth is back this season to recreate how sunlight falls on hair through the technique that's on trend right now: Natural Lights. This technique consists in drawing fine layers combining two hues to add volume and a multidimensional effect to hair.
Together with the Montibello team, Mayte Garrote and Arturo Rosaleñ have shaped the Ceramics Collection SS22, a collection focused on "the details of colour and cut to bring the trends of the ceramics industry to hair", explains Mayte Garrote.
In terms of haircuts, Arturo Rosaleñ affirms, "This season's haircuts are timeless classics. The evolution of the bob haircut is with the neck visible, while in medium-length and long hair, subtle, invisible layers predominate, providing movement with the fringe as the focal point".
Pure style with three looks
To create the Ceramics Collection SS22, Montibello included six new shades, Natural Terracotta from Dénuée, inspired by the colours of ceramics to get finishes brimming with colour, warmth, freshness and vibrancy. This is the result:
LUMINOUS GOLD: medium blonde turns into natural warm blonde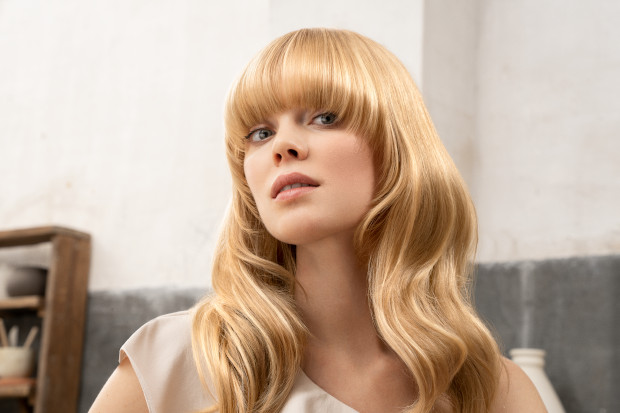 A look that combines new cream blonde hues enhanced by a glazed shine. A blend of earthy beige and gold clay, creating a natural contrast thanks to the Natural Lights technique.
This look recreates the hottest haircut in fashion shows with a curved fringe that frames and softens the contours of the face, while its subtle layers bring balance and movement.
VIBRANT COPPER: one of the season's official colours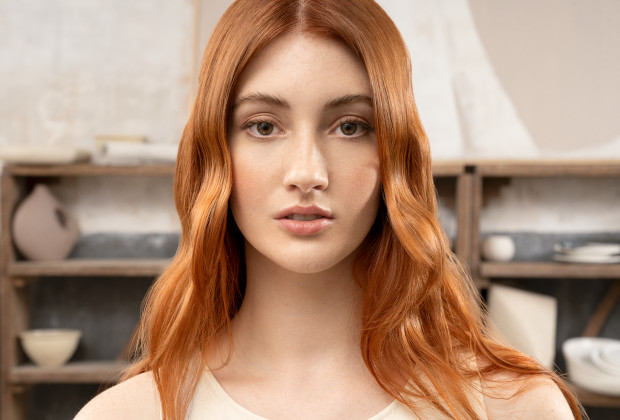 A look that gives rise to a warmer result due to its balanced contrast of orange hues and intense russet hues. A play of light and dark shades that blend together flawlessly with vibrant results and unparalleled shine.
A haircut that's a timeless classic gets a refresh this season with a delicate long fringe and subtle, invisible layers that add volume without losing the solidity of the haircut.
TERRACOTTA BROWN: terracotta brown gains ground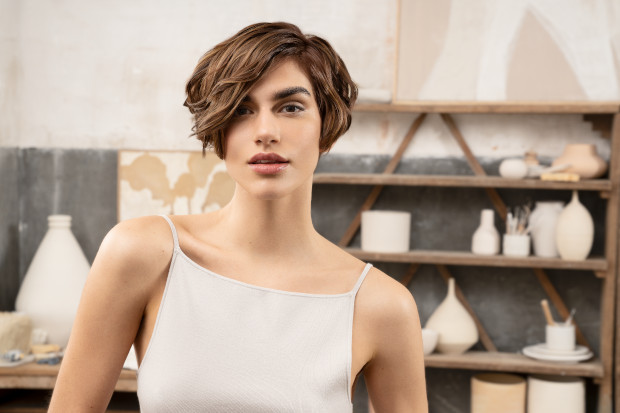 A fusion of earthy brown tones with soft clay tones that can double the dimension of colour, bring contrast and add natural warmth to the look thanks to the Natural Lights technique.
The bob haircut has evolved into its shortest version yet, leaving the neck visible, with a slightly texturised finish that adds volume and has a rejuvenating effect.
Go natural
The new trendy Natural Terracotta shades in the Ceramics Collection SS22 have just been added to the range of colours of Dénuée, the first and only water-based, ammonia-free hair dye that delivers the colour and shine of natural hair, aside from:
Multidimensional effect, with greater definition and sharpness of colour.
Enhances the luminosity of colour and natural shine.
Provides 100% natural coverage.
A 100% vegan hair dye that's environmentally conscious and eco-friendly.
100% recyclable, eco-friendly packaging.
Sustainable manufacturing process.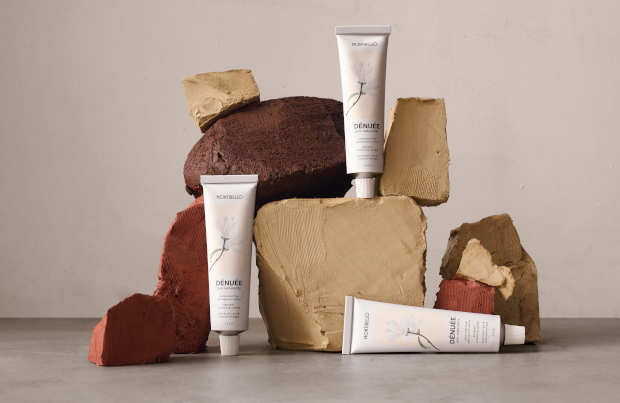 Subscribe to our Newsletter