Vibrant Copper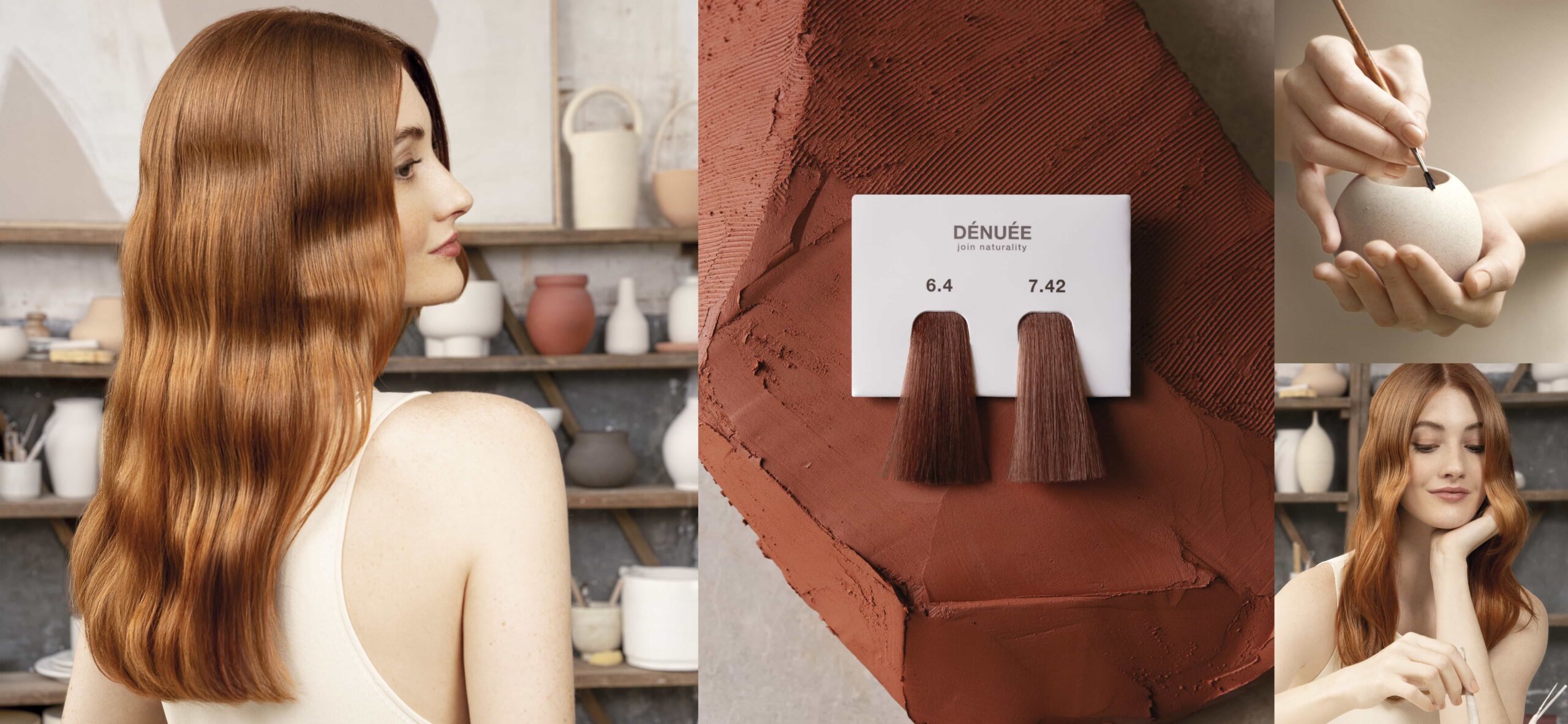 A look that delivers a warmer finish thanks to the well-balanced contrast between orange shades and intense shades of brick red. Thanks to the Natural Lights technique, a play of light and shadow creates the perfect blend of colour and a vibrant, intensely shiny finish. A timeless and classic cut gets a refresh this season with a delicate long fringe and subtle, invisible layers that give hair more volume without breaking the shape of the cut.
Discover #VibrantCopper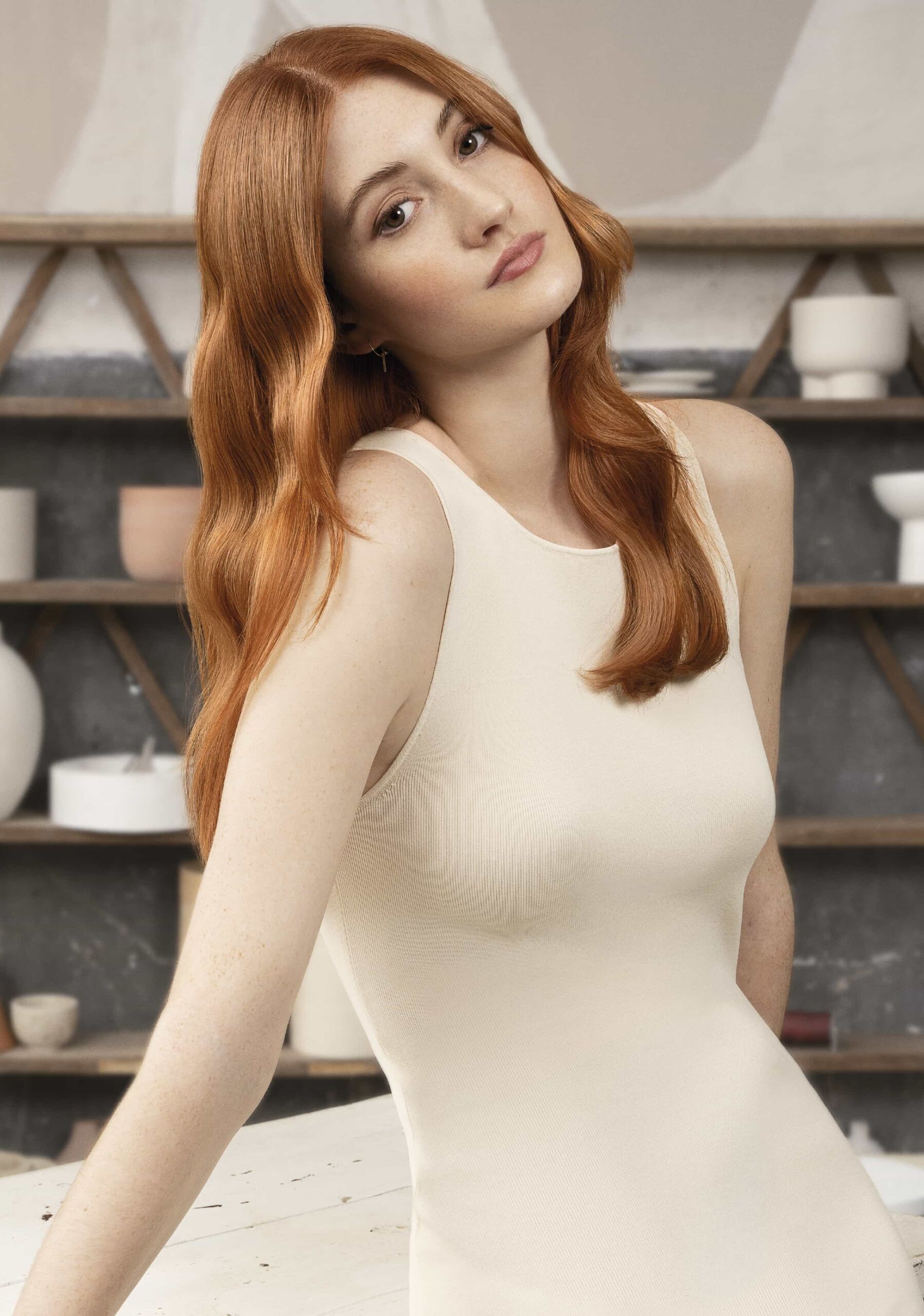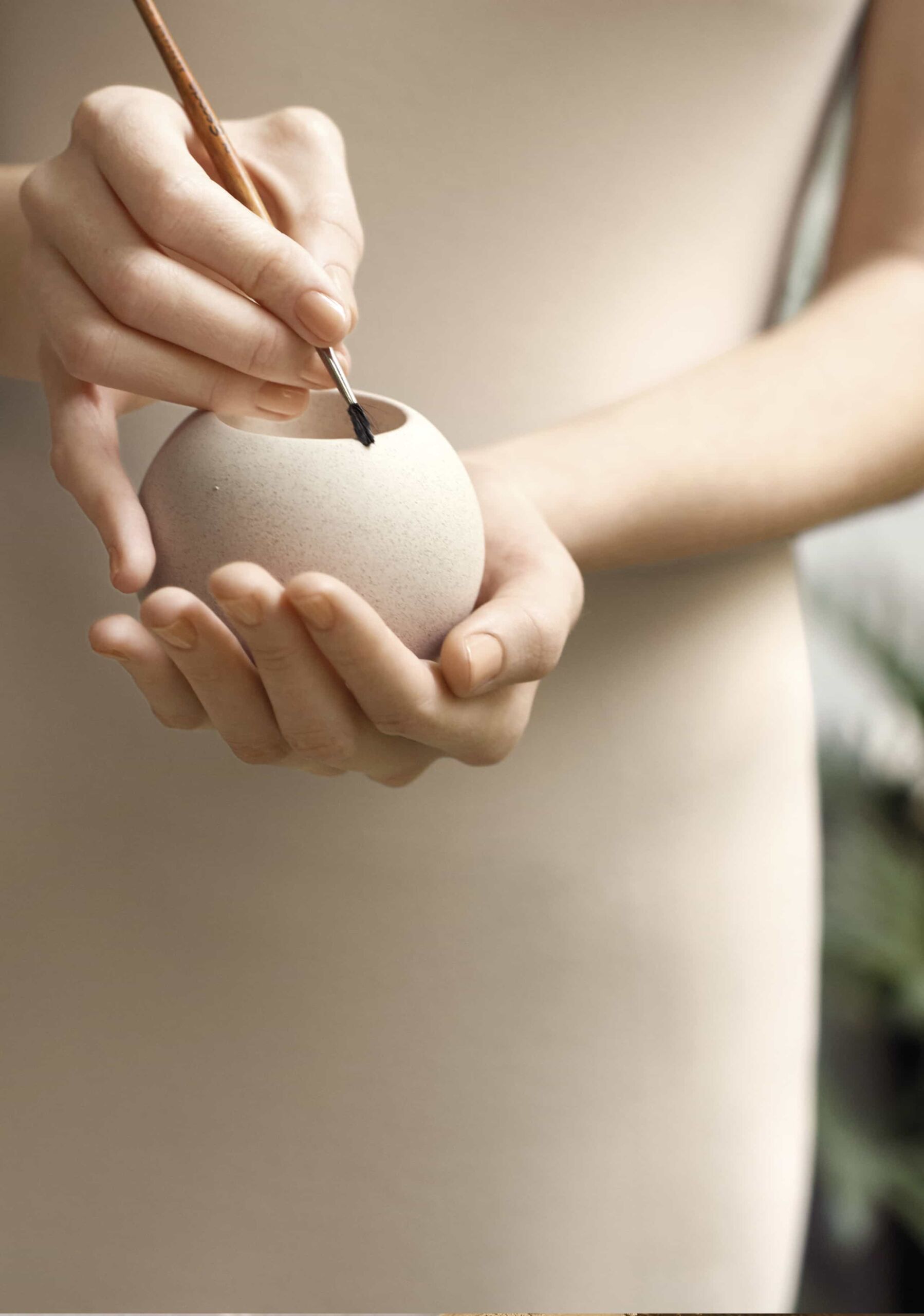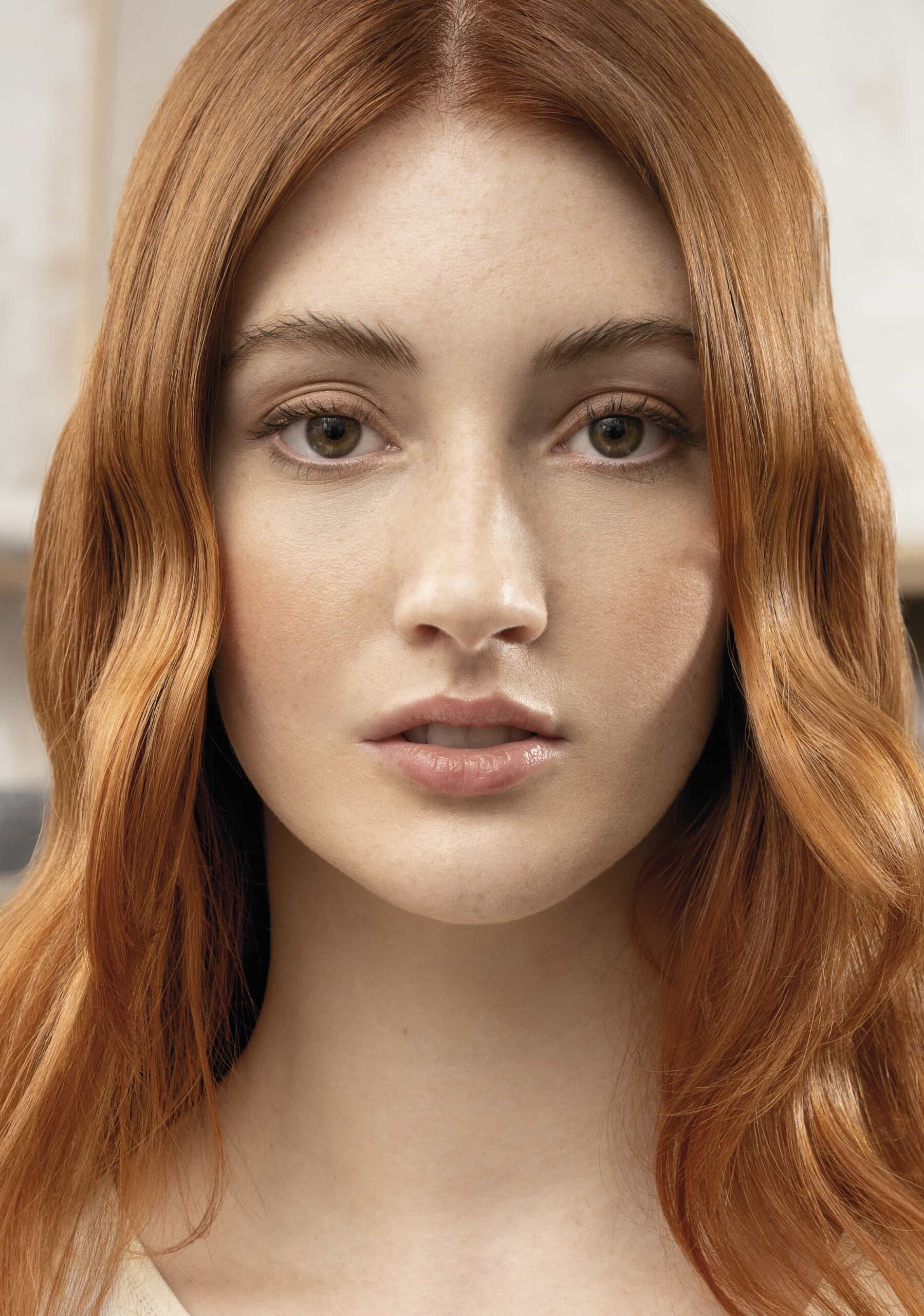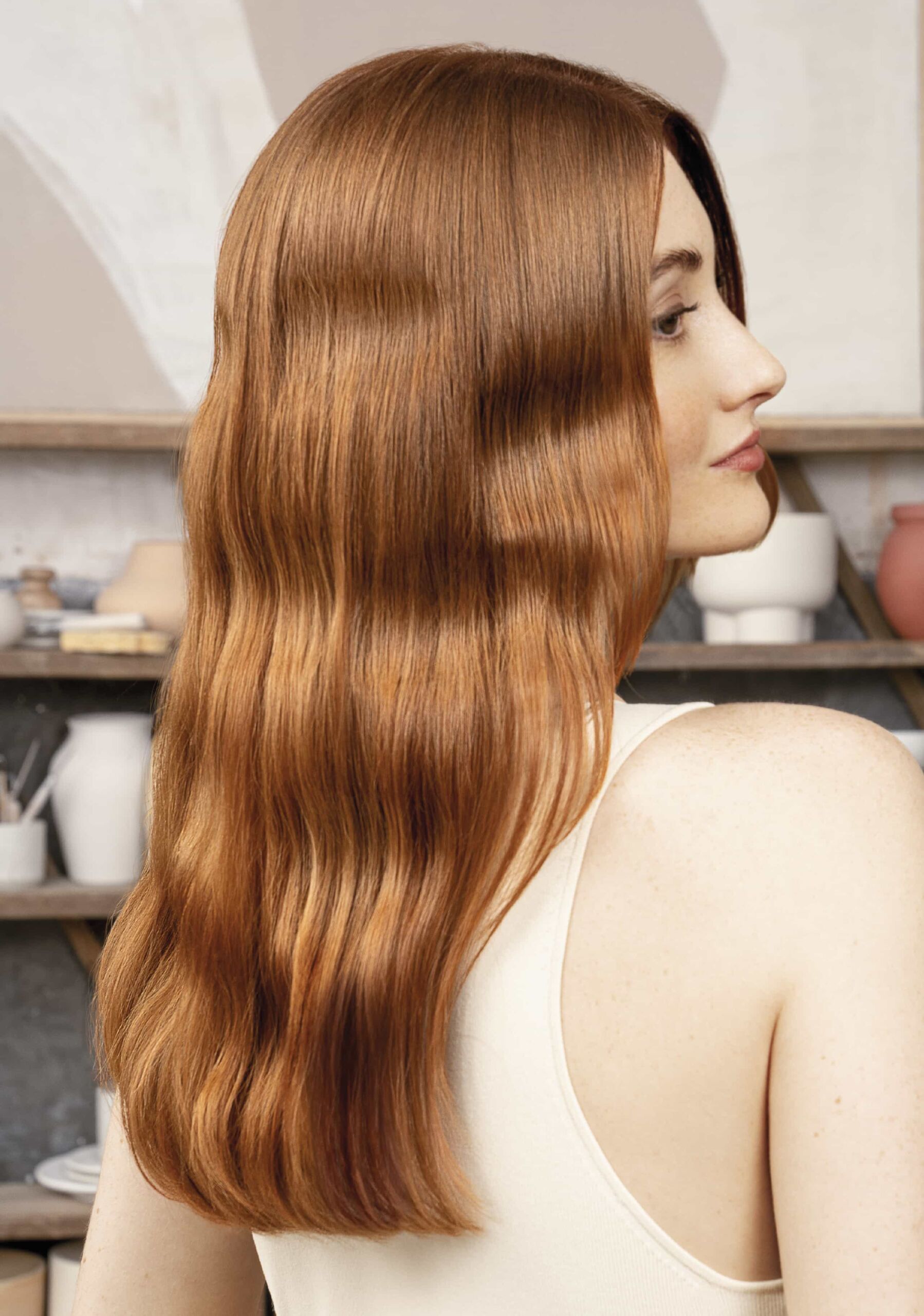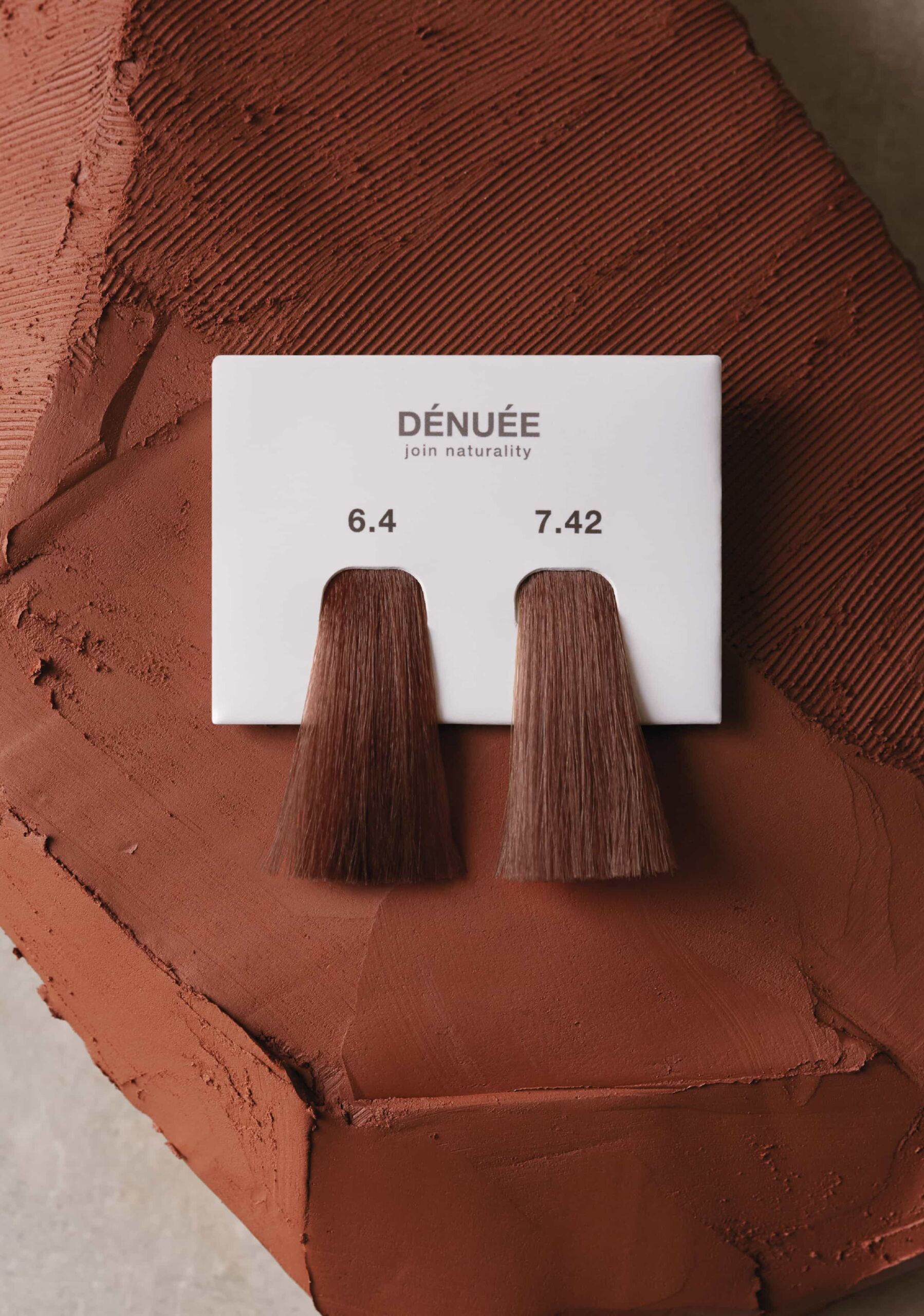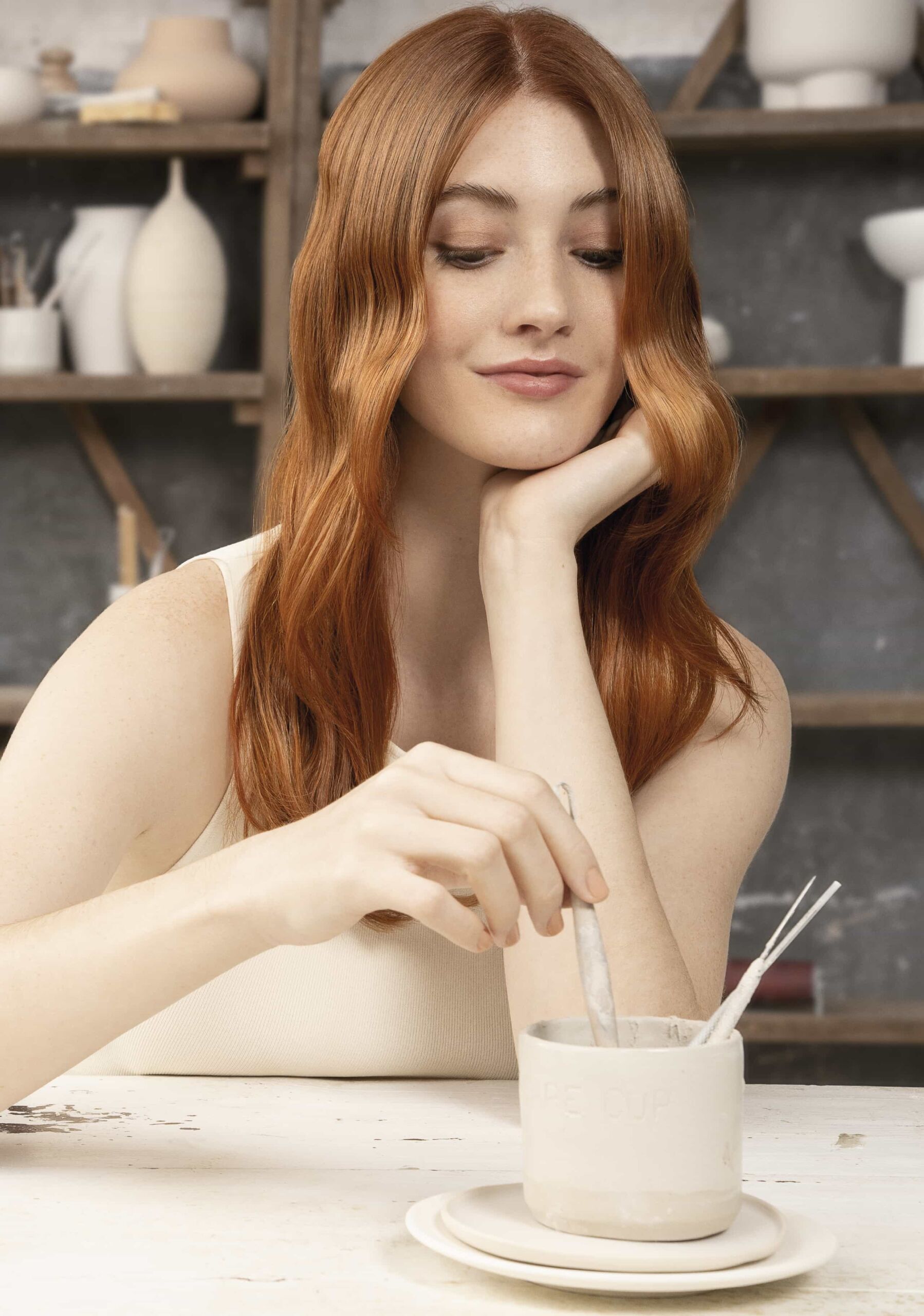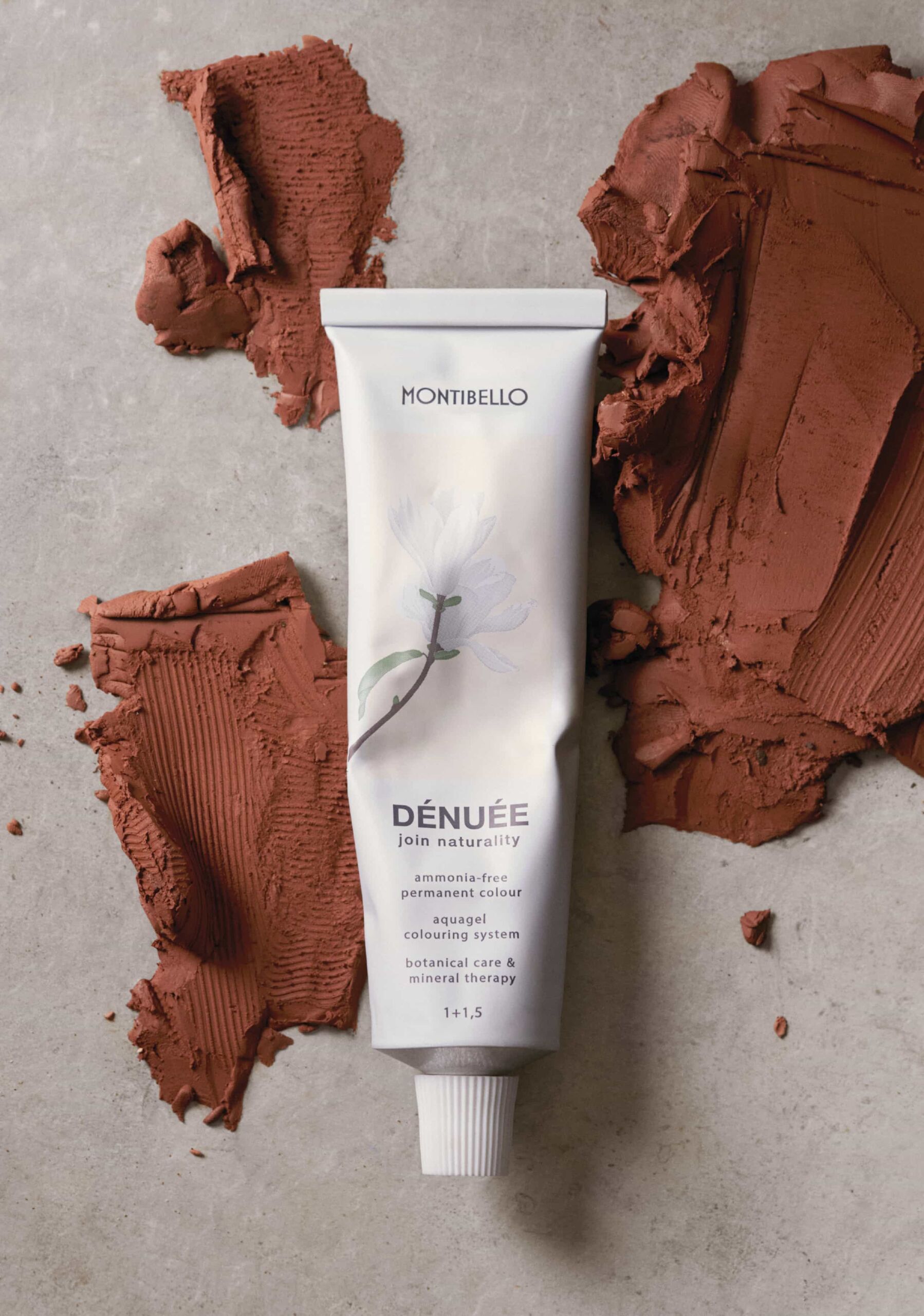 Hair colour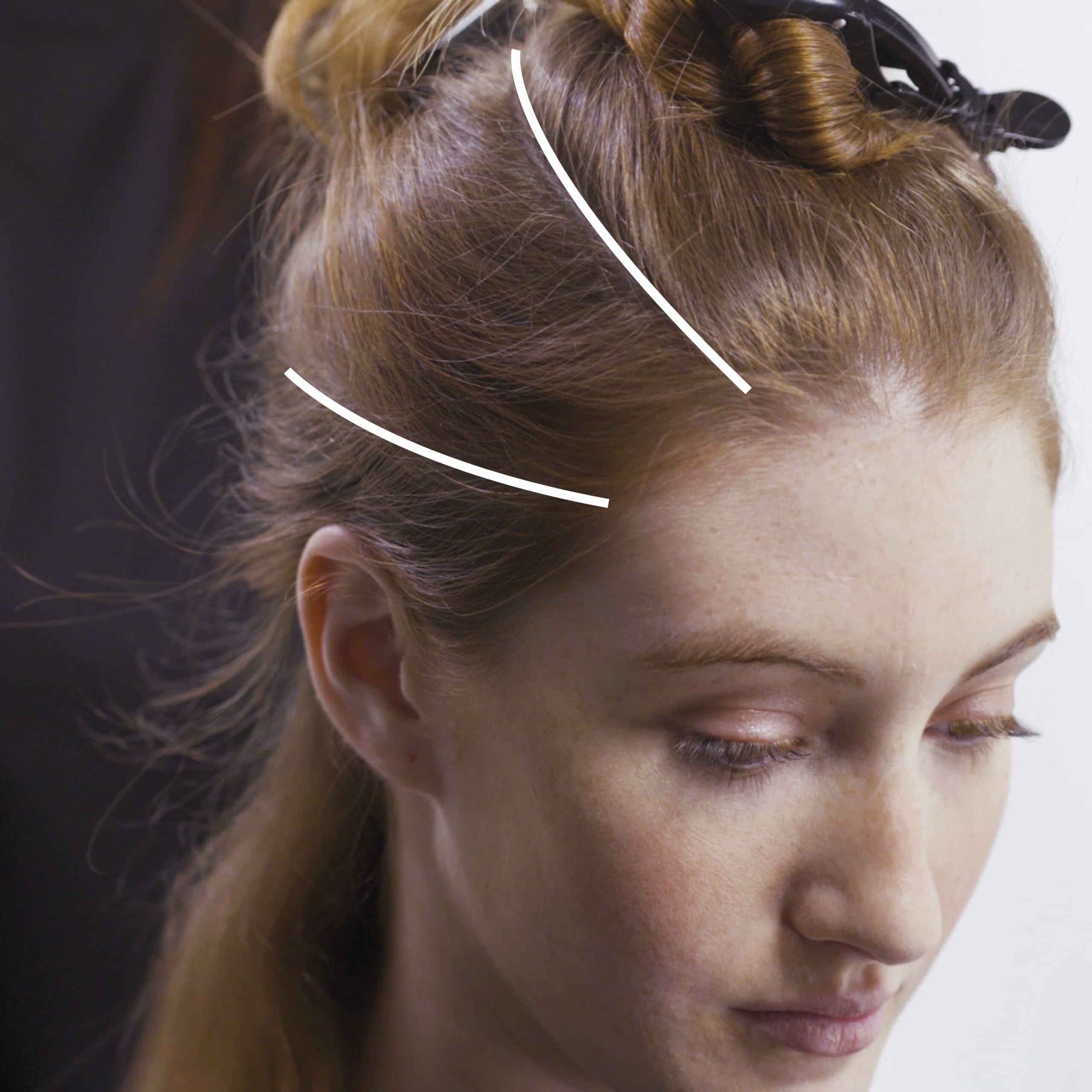 Step 1
Separate hair into three horizontal sections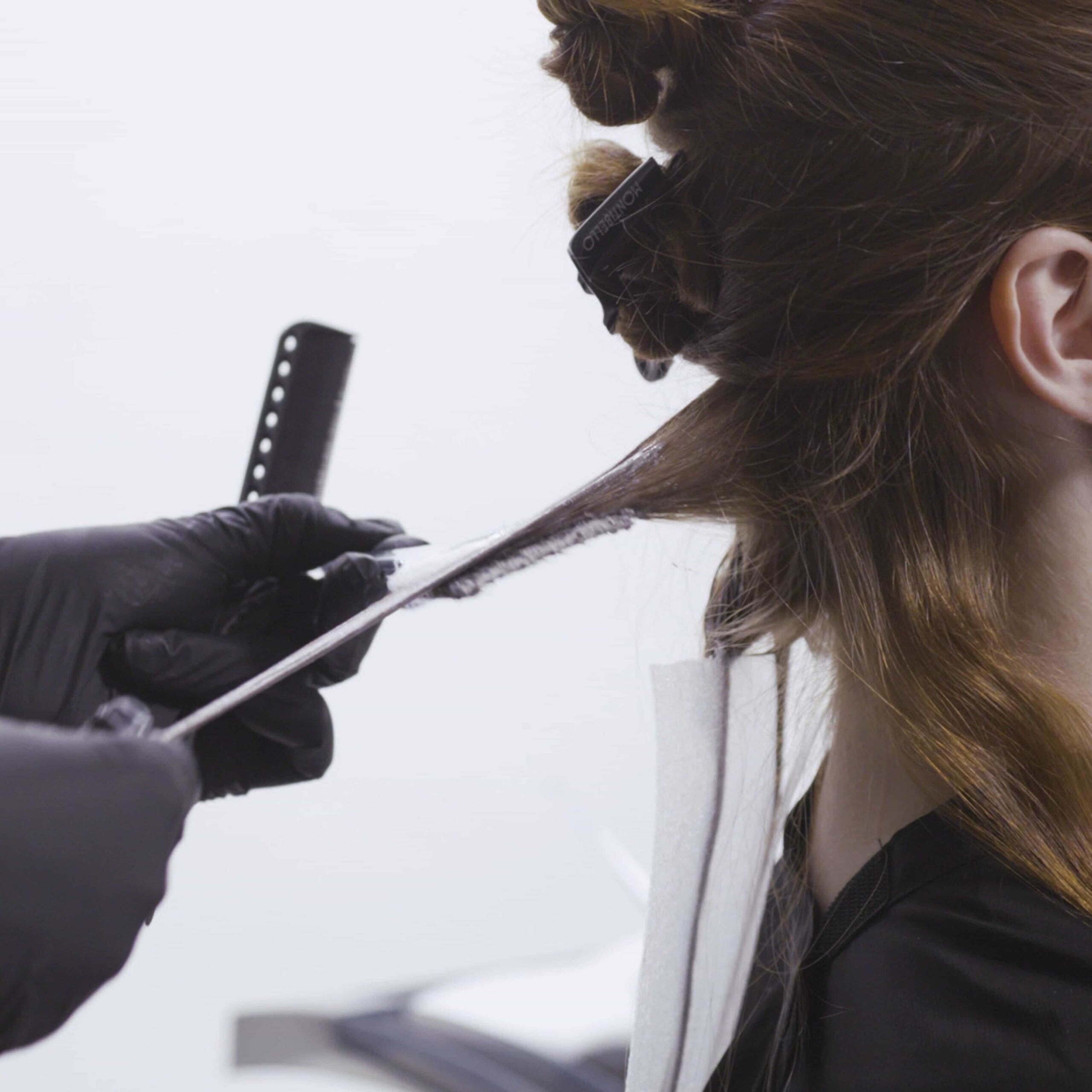 Step 2
Create fine lines vertically and apply COLOUR A.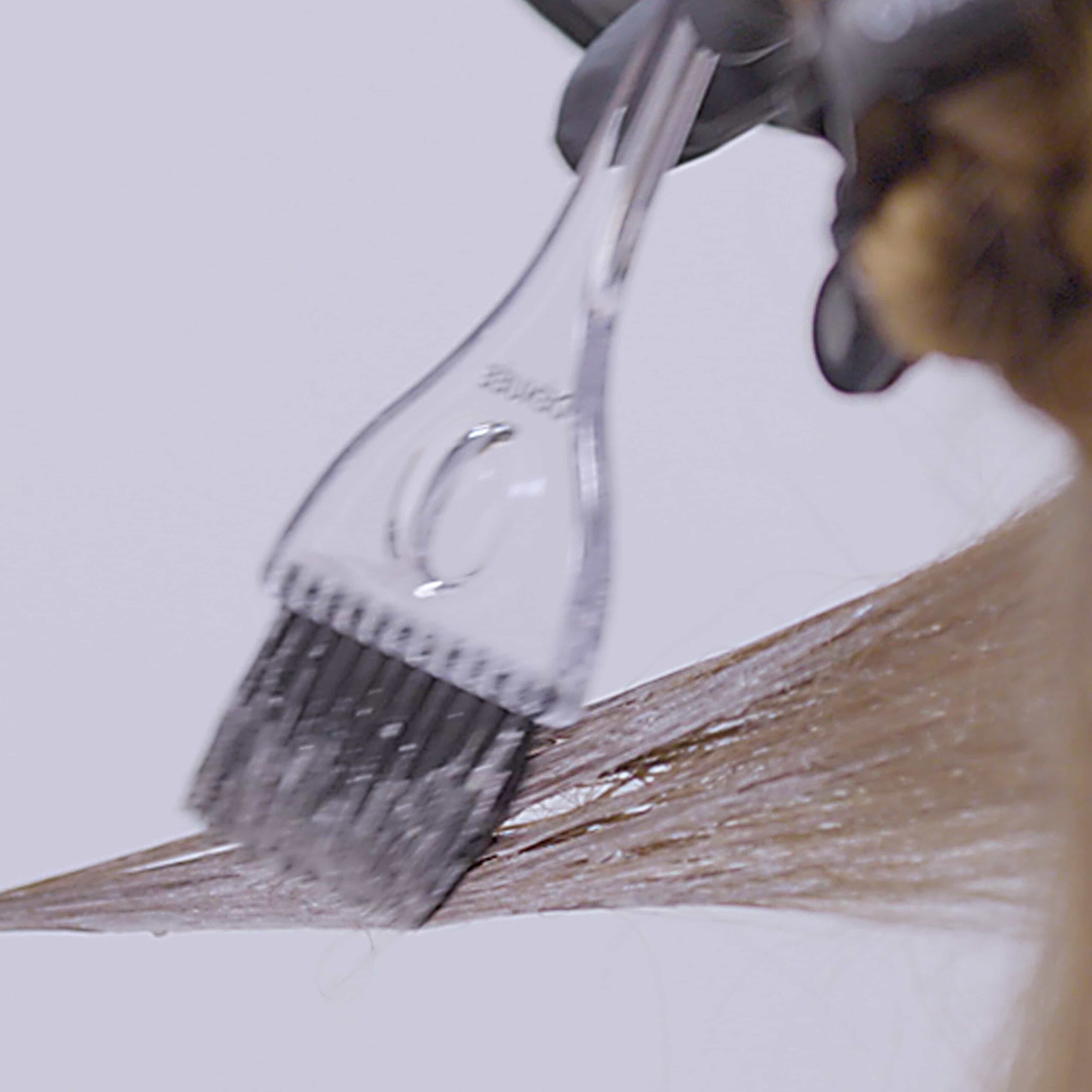 Step 3
Continue with the next vertical fine line, apply COLOUR B and roll up hair into twists.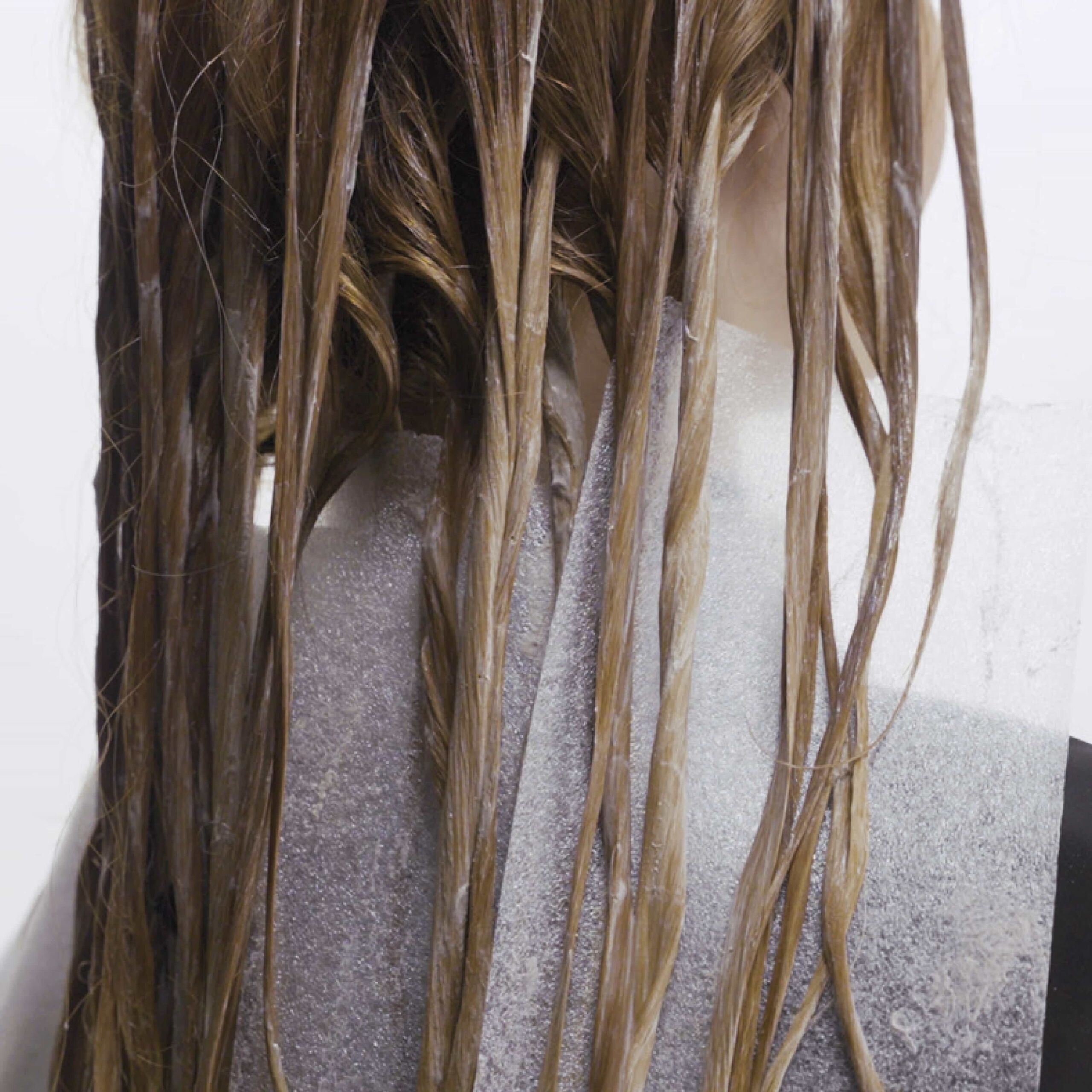 Step 4
Make twists all over hair combining COLOUR A and COLOUR B. Leave on for a processing time of 30 minutes.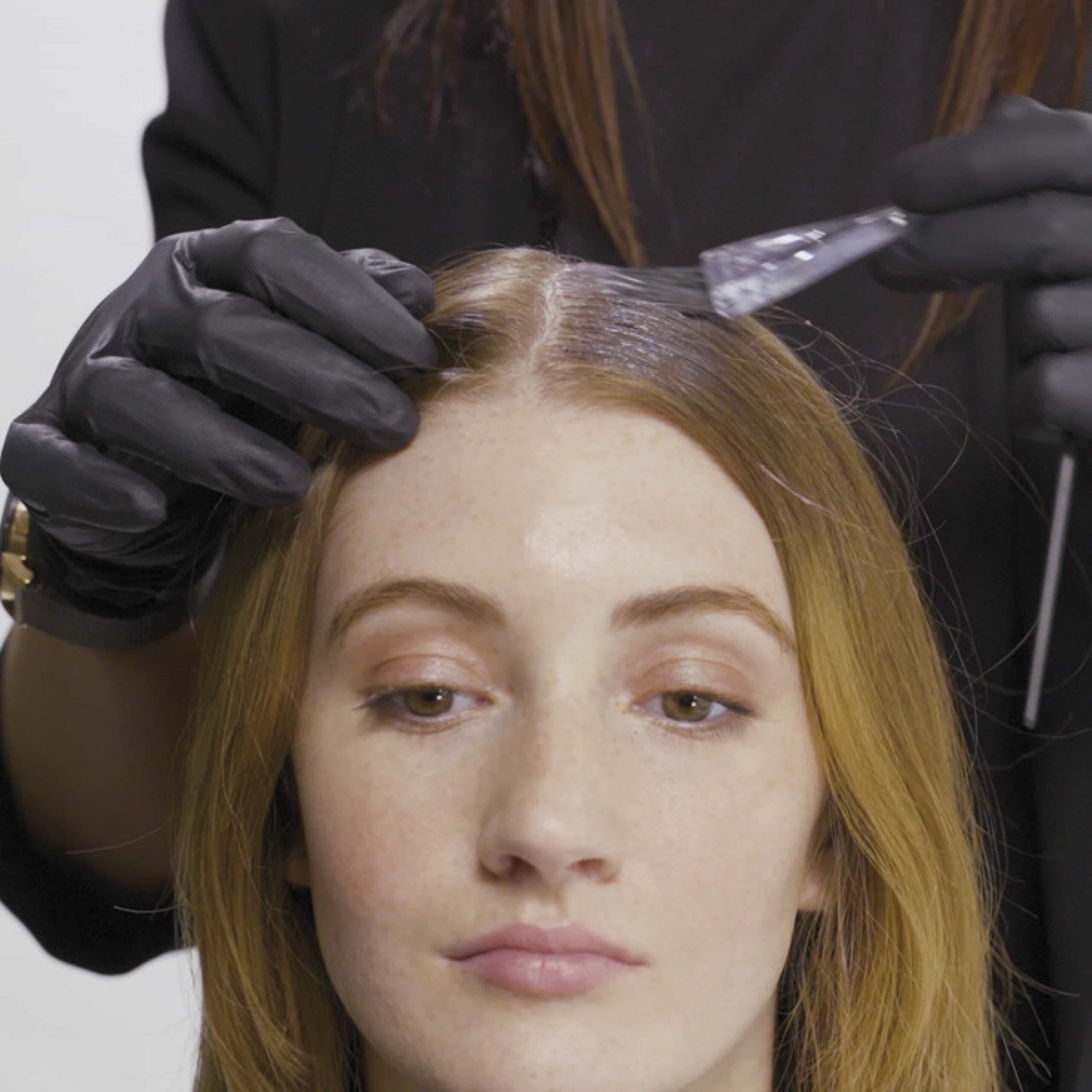 Step 5
Wash using Decode Zero Essential shampoo.
Dry hair completely.
Apply COLOUR C to the roots.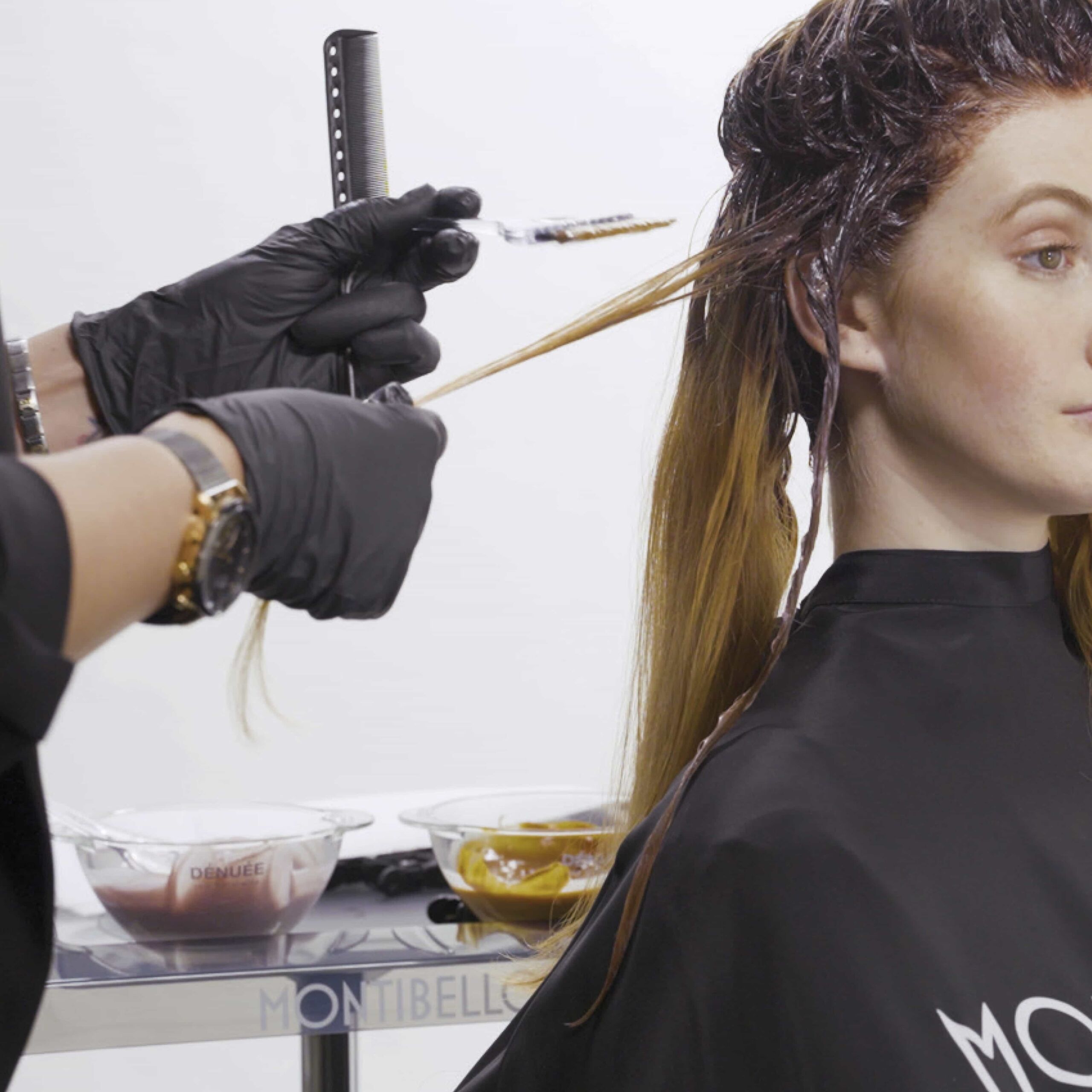 Step 6
Again, creating fine lines, combine COLOUR C and COLOUR D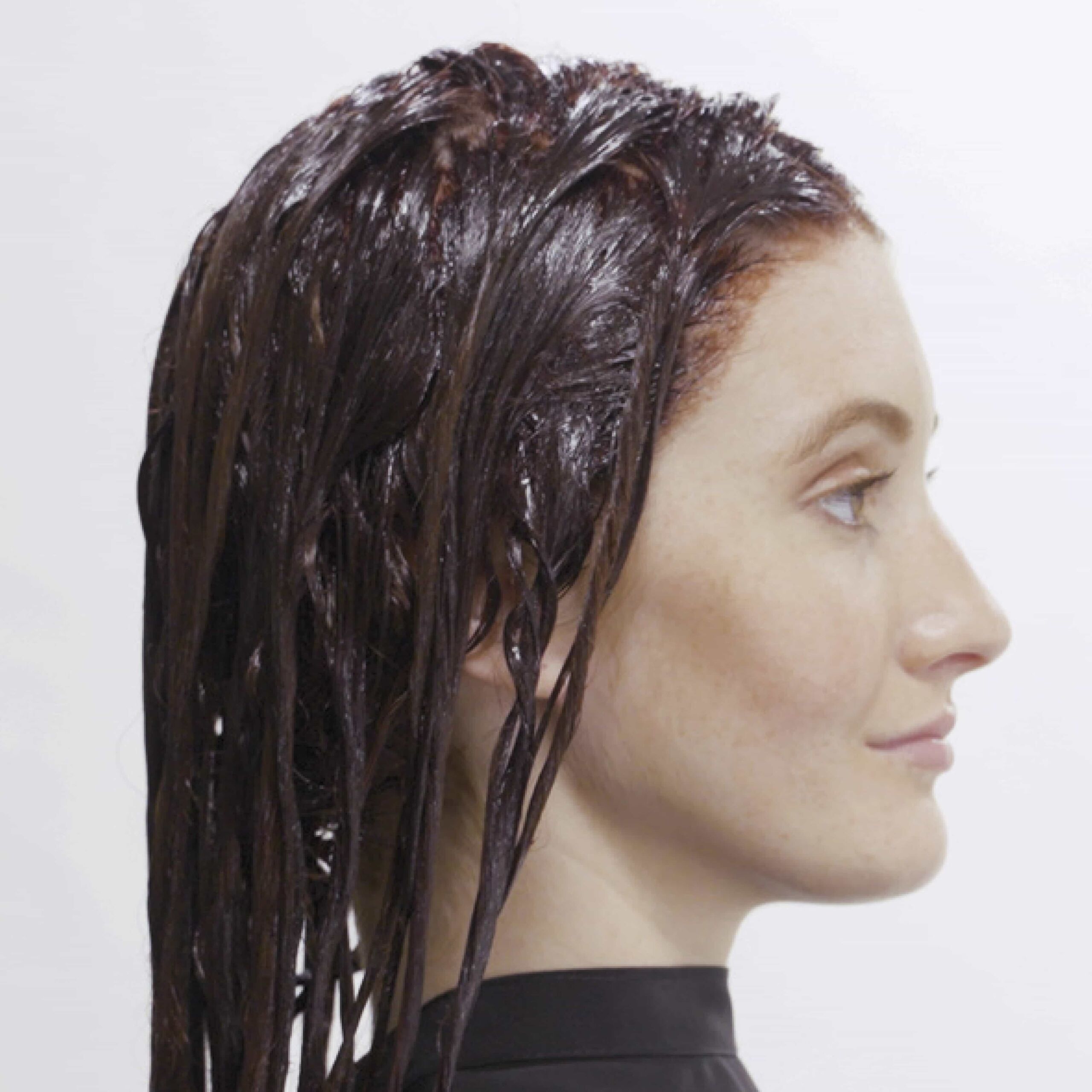 Step 7
Leave on for a processing time of 20 minutes.
Wash using Decode Zero Essential shampoo and to conclude, apply Silaplex 2 Bond Restorer, leaving it on for 10 minutes.
Haircut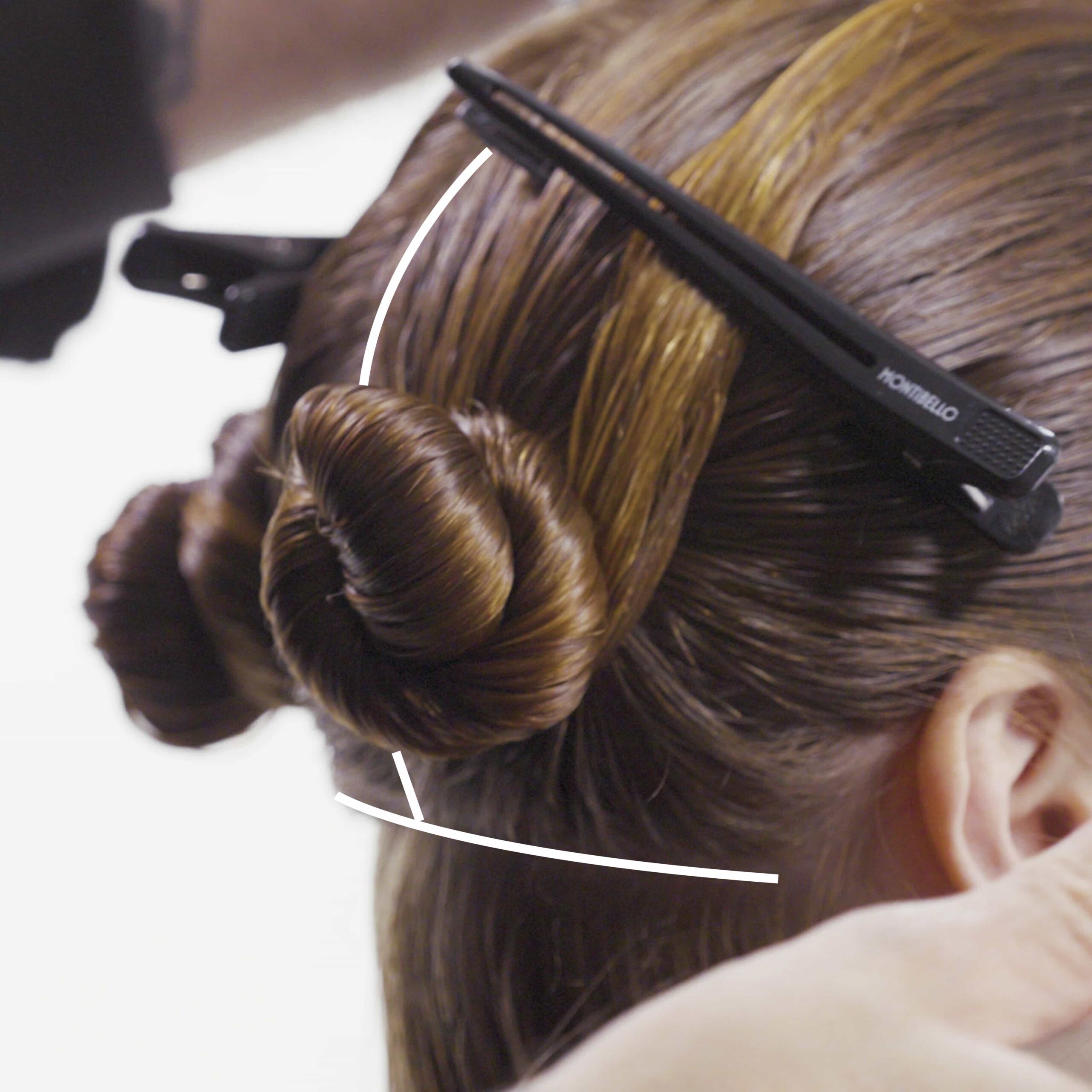 Step 1
Apply Decode Zero Life to keep hair moisturised.
Divide hair into two sections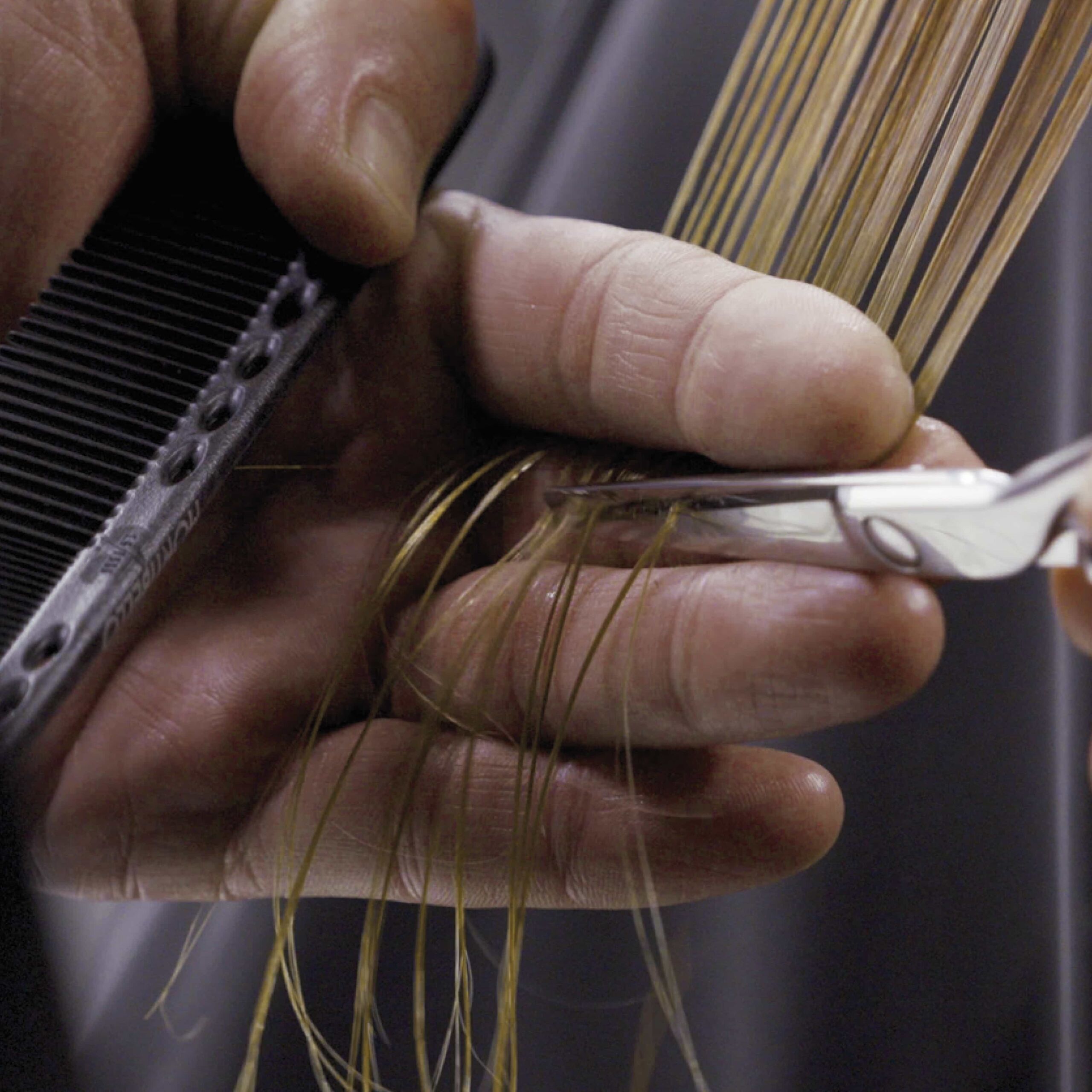 Step 2
Start by cutting hair to the desired length. Cut straight across to create the perfect square haircut.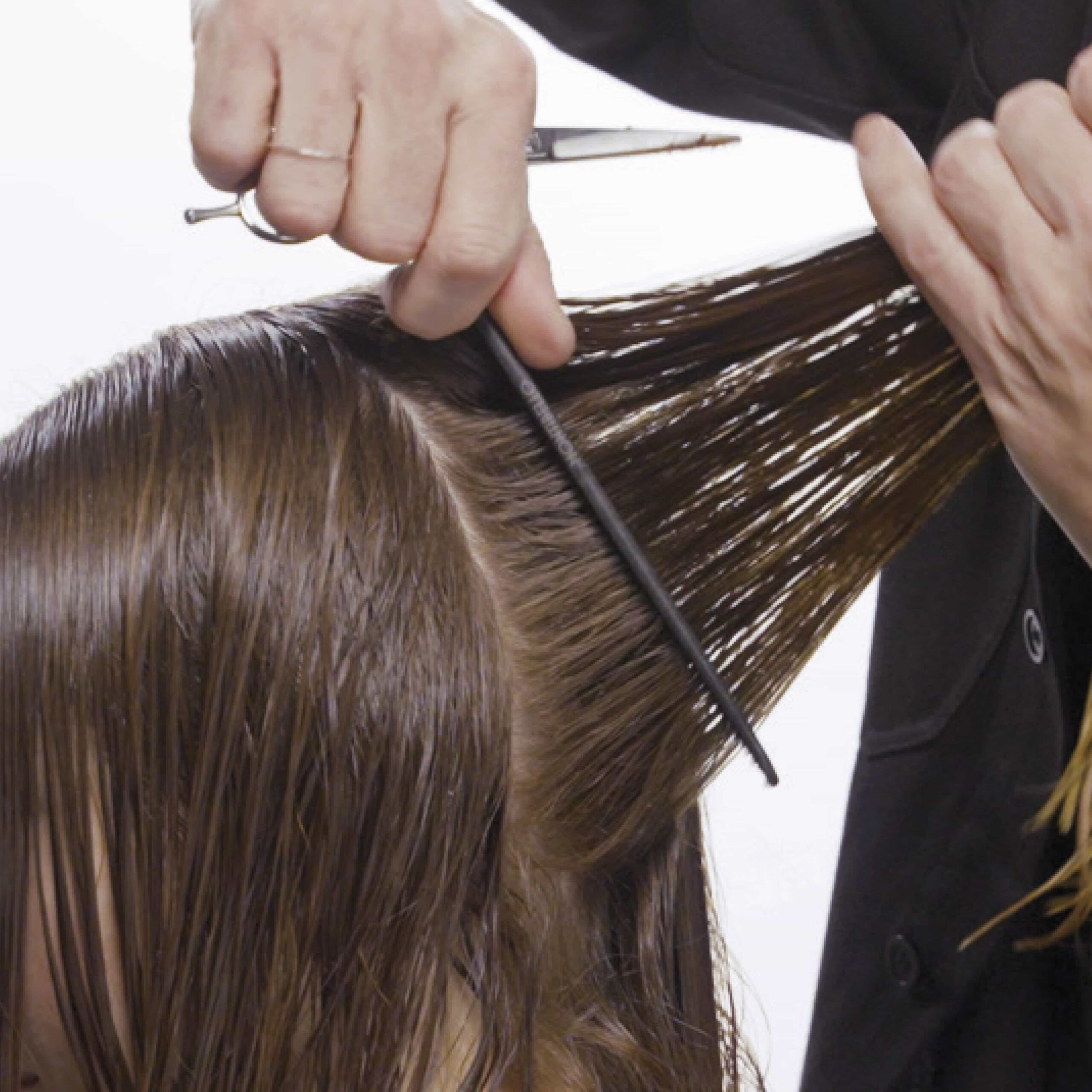 Step 3
At the back, create vertical partitions, hold them at an angle greater than 90° and cut straight acrossto create soft layers.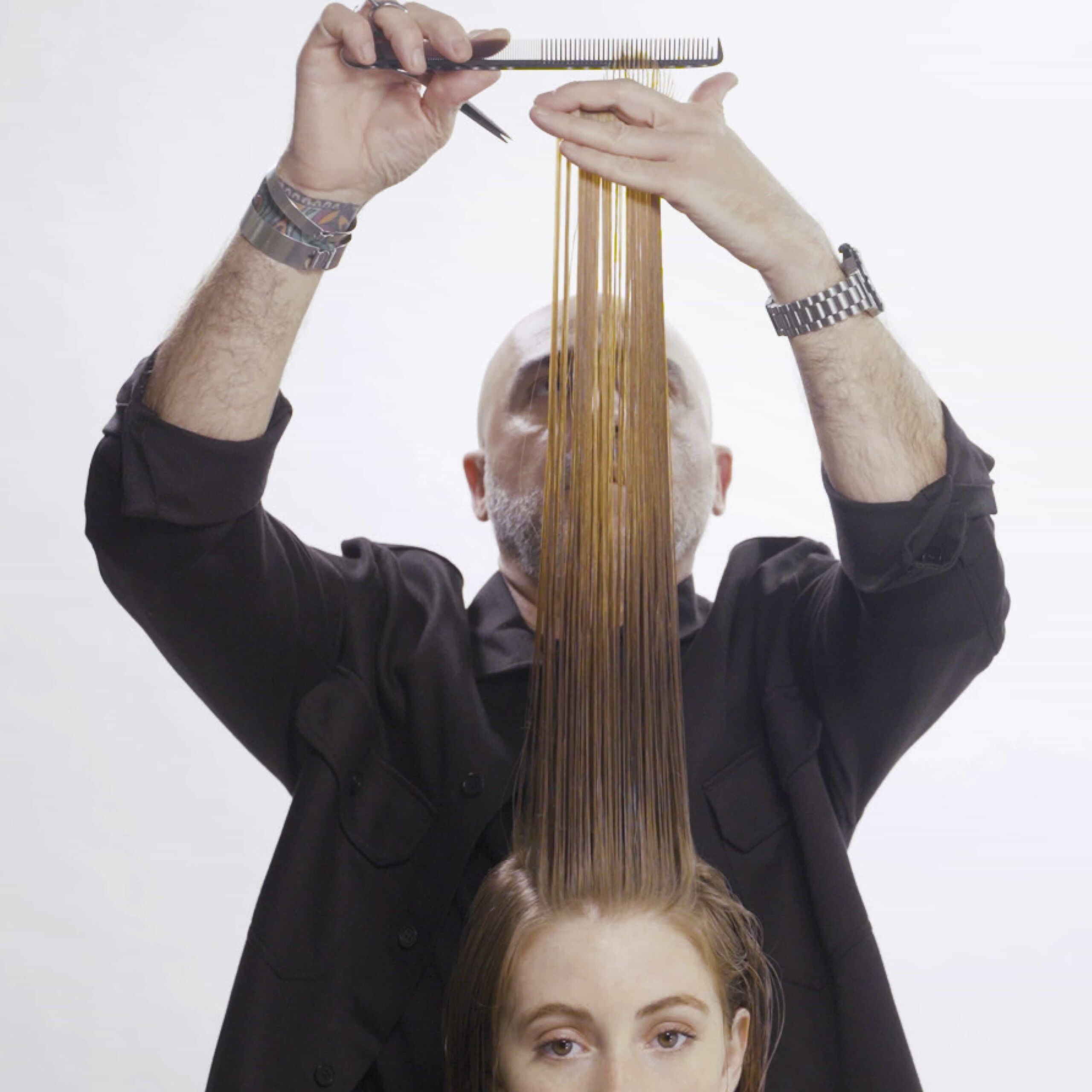 Step 4
At the top, lift and cut straight across.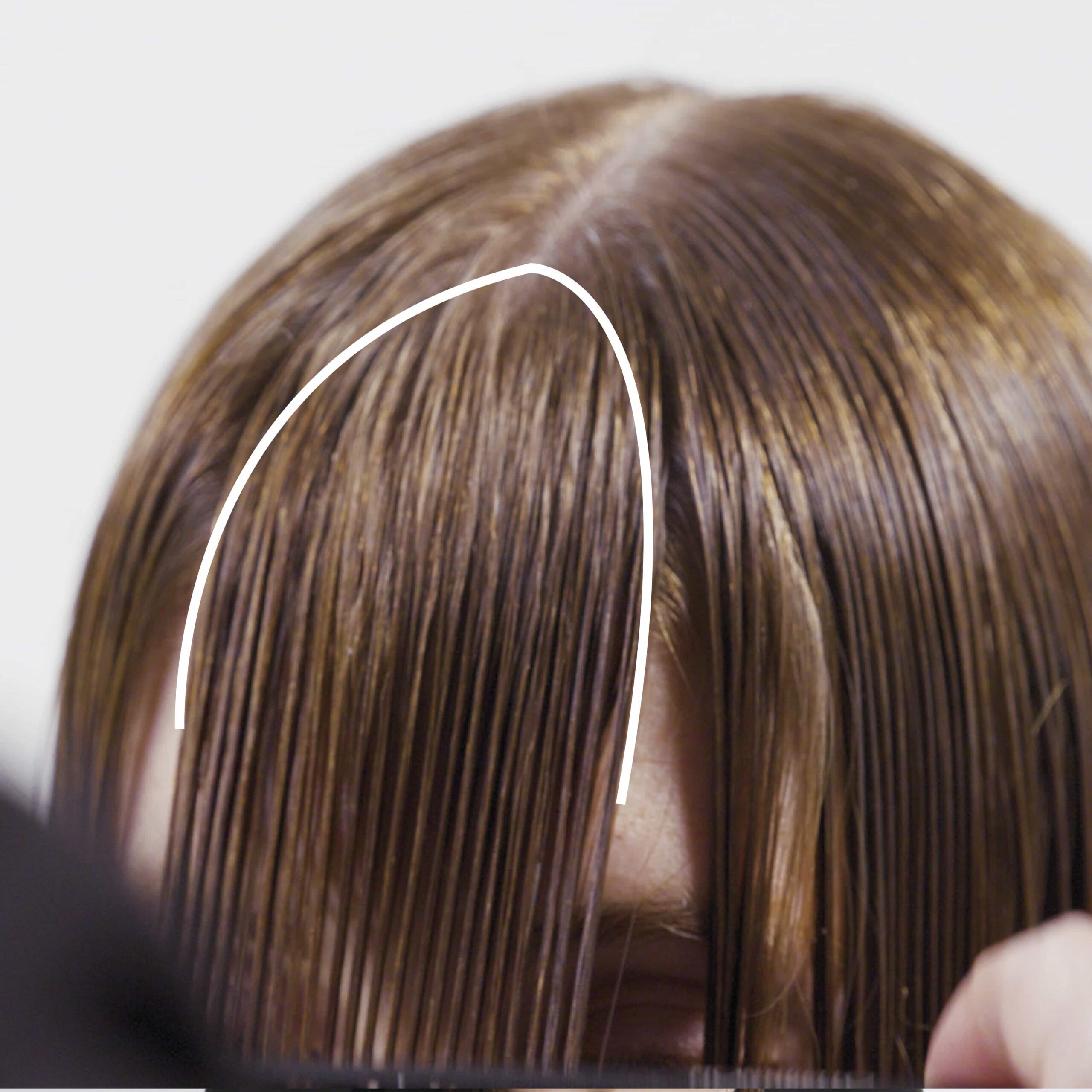 Step 5
Comb hair towards the front and draw a triangular section in front.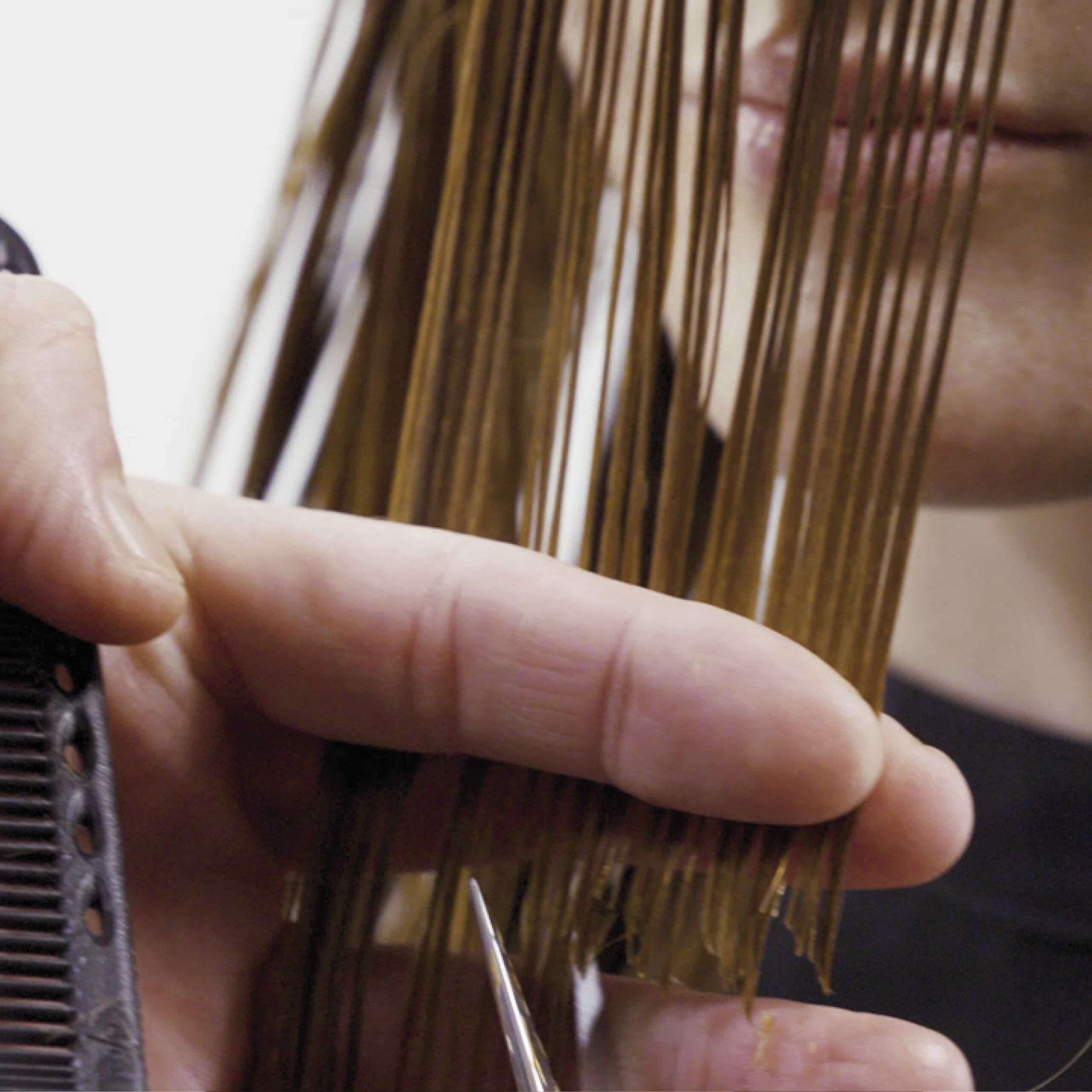 Step 6
Point cut to add lightness and versatility.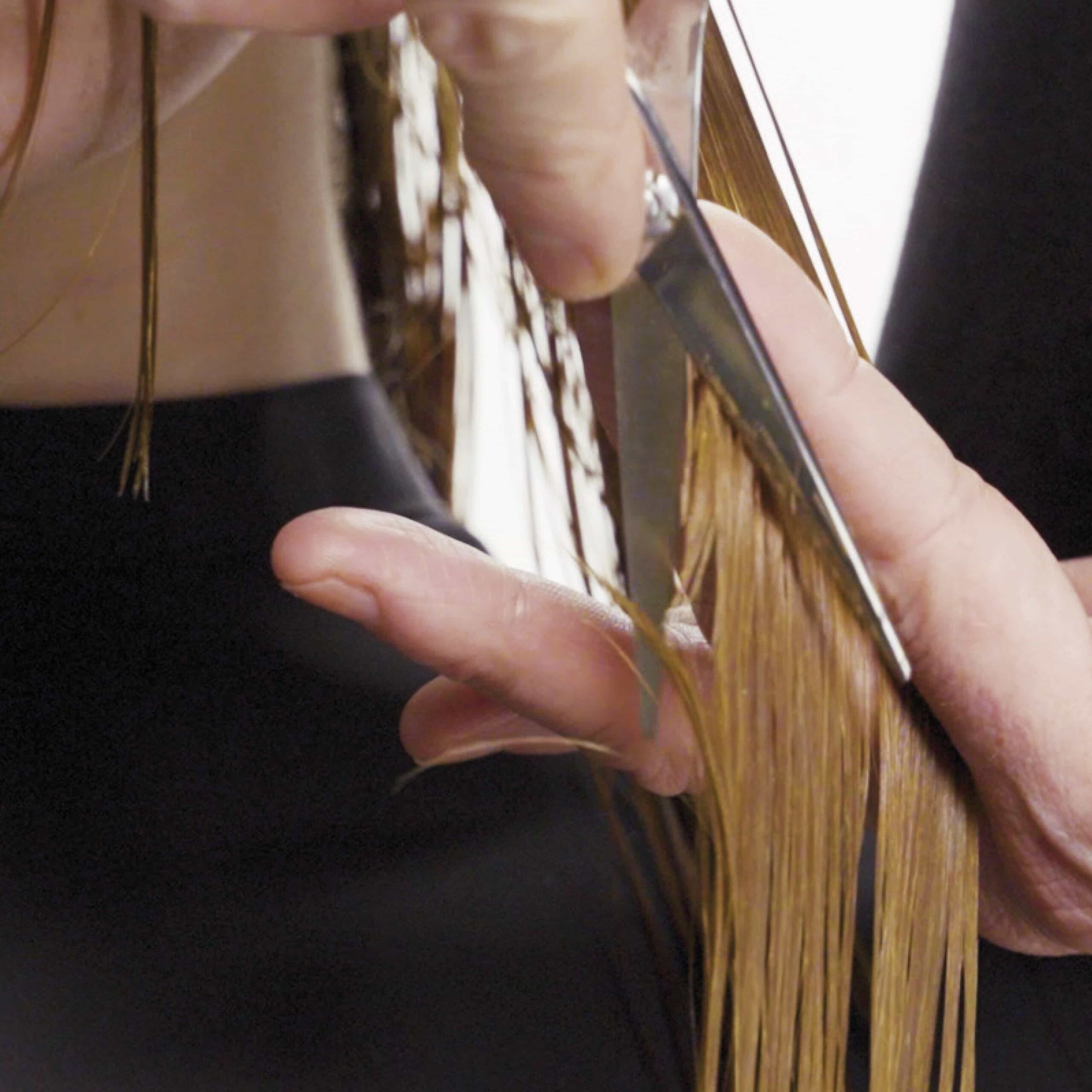 Step 7
Join the front and sides together using a slicing technique.
Subscribe to our Newsletter